Extension of digital and creative support programme after deal for new funding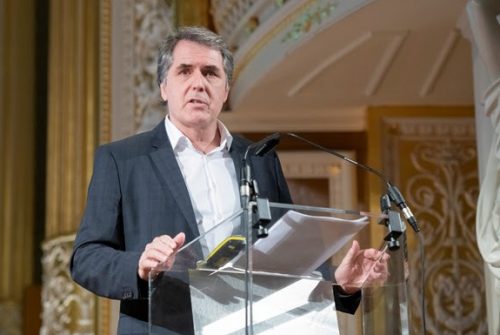 Liverpool City Region Combined Authority has approved funding to extend a business support scheme aimed at digital, creative and tech firms.
The Gather business support programme has delivered almost 300 jobs in its first phase, beginning in January 2020.
The combined authority has now approved £895,000 to fund a two-year extension to the programme, which supported 178 digital, creative and tech (DCT) firms during the first phase, with a further 217 non-DCT businesses receiving support to help withstand the COVID-19 pandemic.
As well as helping create jobs, the scheme safeguarded a further 213 roles.
Supported businesses have reported a £19.5m increase in turnover and 82% have said they will maintain or increase their revenue by their financial year ends. This is particularly impressive given the project was largely delivered during the pandemic.
The two-year extension is expected to support a further 119 small and medium-sized enterprises (SMEs) and create a further 85 jobs.
Steve Rotheram, Mayor of the Liverpool City Region, said: "Our area is fortunate to be home to a thriving digital and creative sector that supports tens of thousands of local jobs and delivers an abundance of training opportunities.
"I want to put those businesses in the best possible position to succeed. Through our investment in Gather, we have helped hundreds of local employers to strengthen their workforce and create quality, secure, and well paid jobs for local people. That looks like money wisely spent to me."
He added: "Given the success of the scheme so far, we're extending its funding so that more businesses and local people can benefit. Despite a tough couple of years through the pandemic, we are ensuring that our economy is in the strongest possible position to take advantage of all the opportunities that will come our way in an increasingly digital world."
Cllr Mike Wharton, portfolio holder for economic development and business, said: "Gather has been a really successful initiative that has supported hundreds of our small and medium sized businesses through a very difficult period, enabling them not just to survive but to prosper. The proposed two-year extension to the programme offers the opportunity support even more businesses and create dozens more jobs."
Gather was created with £3.5m of funding to support the city region's DCT sector and has been delivered by Form, which is a local business support agency.
It was set up to provide leadership and mentoring to support SMEs with growth potential to enable them to create jobs, while increasing the number of businesses to create a critical mass of activity.
In May 2020, support was extended to non-DCT businesses to provide them with practical strategies and tools to boost their resilience during the pandemic.
Business support included online programmes, workshops and bespoke one-to-one support, with notable success stories including dynamic scale-ups with global reach.
Gather has supported tech-led and tech-enabled businesses from a range of sectors, while its Sustain project is non-sector specific. The longer term plan for Gather is to target the digital, creative and tech sectors while expanding its provision across other sectors in the city region.
Participants in Gather reported satisfaction levels of 9.3 out of 10 and 99% of non-DCT business leaders on the Sustain programme stated they would access support from the combined authority/Growth Platform again, based on their positive experience on Sustain.
The total cost of the two-year extension proposal is around £1.3m. Under this model, the combined authority will invest £895,000 with the remainder of the cost – £380,000 – covered through corporate sponsorship and contributions from participants.
The Gather extension aims to support the growth of up to 119 of the region's ambitious digital, creative and tech SMEs powered by a combination of public and private funding, while driving towards a self-sustaining model that can run beyond 2025.