DWF board recommends Inflexion's £342m takeover approach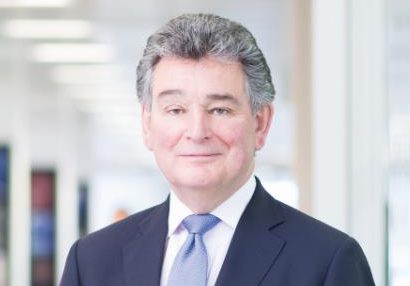 Manchester-based international law firm, DWF, has agreed a £342m takeover deal by private equity group Inflexion.
Should shareholders agree to the acquisition, Inflexion will take the group private.
DWF revealed on July 10, that it was in talks with Inflexion over a possible takeover deal.
In response to media speculation over a potential takeover it confirmed it was in discussions with Inflexion Private Equity Partners regarding a possible cash offer worth a total of 100p per share.
It said that, should a firm offer be made by Inflexion on the financial terms of the proposal, it would be minded to unanimously recommend it to DWF shareholders.
Shares in DWF were trading at 67p per share on the morning of July 10, but soared to 92p on news of the potential buyout. By lunchtime on July 10, they were trading at 87.04p per share. This afternoon DWF shares were priced at 96.85p, valuing the group at £331.21m.
When DWF floated on AIM in March 2019, shares opened trading at 122p, valuing the business at £366m.
Today (July 21), it confirmed it had rubber stamped Inflexion's approach and recommended that all its shareholders vote to accept the deal, which could be completed during the fourth quarter of this year.
Jonathan Bloomer, DWF chairman, said: "The DWF board of directors is pleased to announce its unanimous recommendation of this acquisition, which is highly attractive not only for our internal and external shareholders, but also for our clients, employees and other stakeholders.
"DWF is a leading global provider of integrated legal and business services, with its success driven by the quality of its people, the strength of its client relationships and its truly integrated business model.
"The DWF board of directors recognises the opportunities that could be delivered under private ownership with Inflexion, which includes access to significant capital to invest in staff and technology, accelerated lateral hiring and transformative acquisitions across jurisdictions."
He added: "Inflexion has a clear ambition to support the management team to execute its strategy to create a global professional services business emanating from the legal sector and this will enhance the already exceptional and differentiated services that we deliver for our clients."
Flor Kassai, head of Inflexion's buyout fund, said: "We have followed DWF's progress since IPO with interest and have been very impressed with the development of the business and expansion of its offering to date.
"We are excited to partner with DWF as we look to support the business in delivering on its vision to become the leading provider of integrated legal and business professional services, through continued strong organic growth and targeted acquisitions in the UK and international markets."