Gone Dining: Thom Hetherington at Mýse

Mýse, Main Street, Hovingham, York, YO62 4LF 
https://www.restaurantmyse.co.uk
Following a passing mention in my last column, here are a few more golden rules of restaurant critiquing: Don't review with distracting friends; don't pre-load with real ale and champagne before you've even reached your intended target; and don't jump in on an unsuspecting new venture the instant they open their doors. In the case of Mýse I nailed it on the third point at least – we waited until their second day of full service.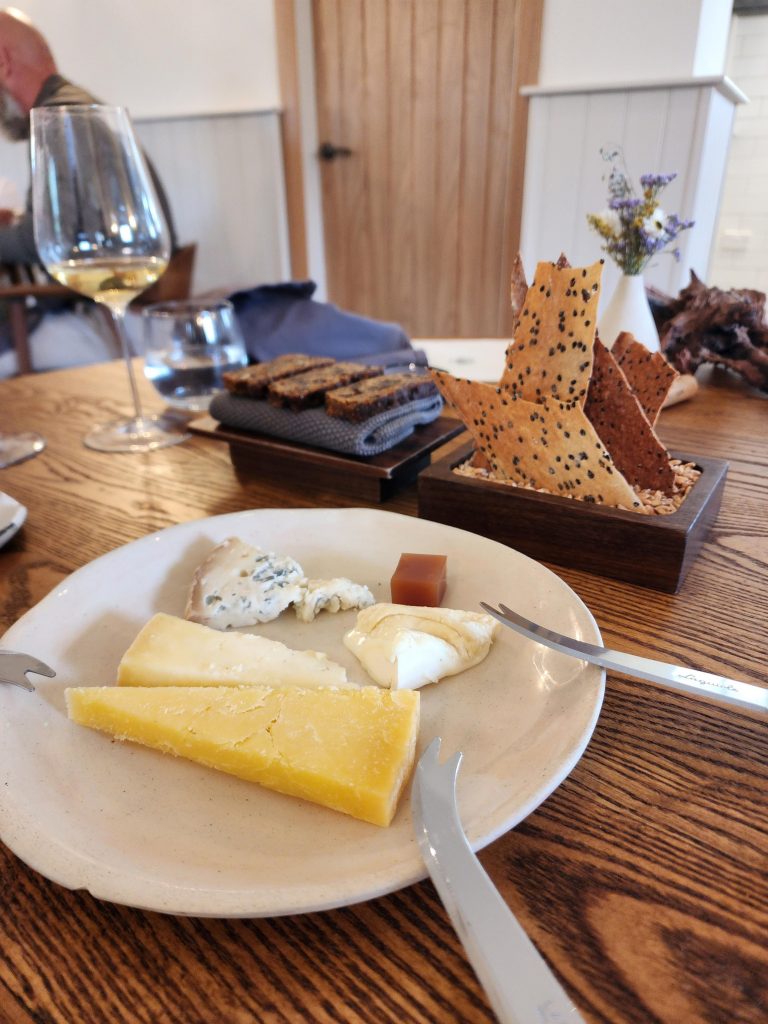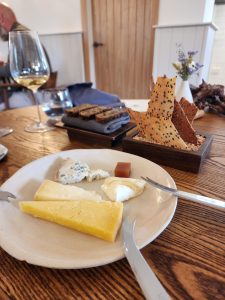 My accompanying bad influences on this particular review (a very different thing to being actual 'influencers') were Gary Marshall, an Associate Partner at Harrogate-based Cardale Asset Management who looks like a child's drawing of a Yorkshireman, and Bapi Bhattacharjee, who has repeatedly told me what he does for a job, but it slips through my cerebellum every time and I can't face asking him again.
We became friends twenty years ago via eGullet, a pioneering online forum where pro-am food geeks (including Jay Rayner, Marina O'Loughlin and even the late Anthony Bourdain) posted reviews and argued about restaurants. After bonding online we met up offline – which back in 2003 prompted raised eyebrows and dire warnings – but luckily no one's liver was eaten with a nice Chianti. Instead, we got on famously and have lunched together regularly ever since.
Several of those lunches had taken place at Le Cochon Aveugle in York, which along with The French and Lake Road Kitchen heads my "Should Have Got a Michelin Star But Didn't" list. Sadly, it closed over lockdown, so when we heard owners Josh and Victoria Overington had established a new heart and soul venture a mere seventeen miles North in the idyllic village of Hovingham we ignored the close shave timings and switched our sights accordingly. 
Back to the idea of golden rules, I'm sure there is also one for restaurateurs about choosing names even inveterate idiots can pronounce unaided. "So is it Mýse to rhyme with geese?", we pondered as we headed North in the taxi, "or dice?" "Or possibly cheese?"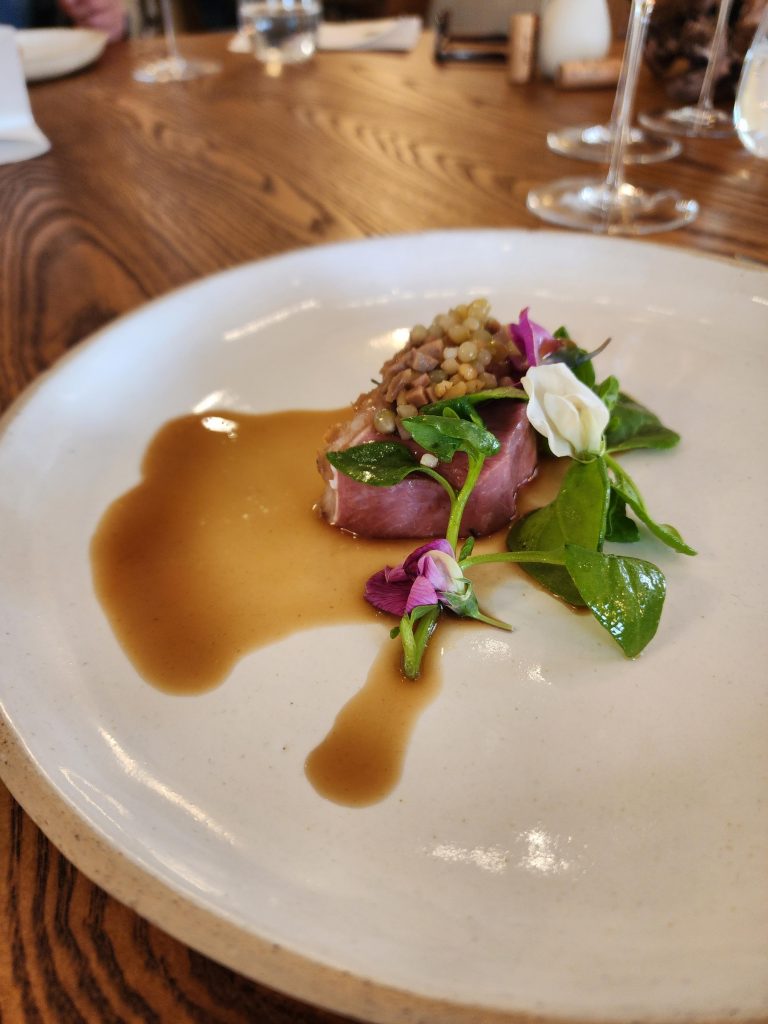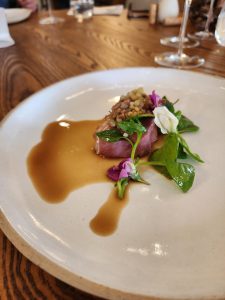 The first thing to say is that Mýse (it does indeed rhyme with 'cheese') is a little stunner. Originally a traditional pub called the Malt Shovel, it's had a seismic but sympathetic glow-up. Now fabulously light and airy, it features tonal woods and chalky pale walls, topped and tailed by stout beams and flagged floors, with period details allied to naturalistic dressings. Upstairs, there are three rather beautiful bedrooms.
We sat at a generous round opposite the open pass where Josh was busily ensconced, with the printed menu nestled in a short twist of gnarled wood and a leatherbound wine list (ironically stuffed with Burgundy) at our elbow. Immediately, all felt right with the world.
Mýse is tasting menu only, nicely judged and paced, but with too many dishes for my word count. So consider this edit an impressionistic sweep rather than a photographic documentary:
A limpid bowl of apple broth, soniferous of orchards, topped by a taut nugget of eel, lightly smoked and speared upon a twig. A dice of razor clams, with the delicate prickling of rhubarb and elderflower. Dishes of bright flavours and absolute clarity. Then an absolute zinger, a nugget of slow-cooked ox cheek, fried in Yorkshire pudding batter – two elements which were as happy bedfellows as Eric and Ernie.
Next, a dish that had knocked us off our perches back at Le Cochon, and which we were delighted to see had survived the move unscathed. A scallop the size of a toddler's fist, swimming in a rich butter of sea urchin and Amalfi lemon, and roasted to meld the sharpness, sweetness and funky creaminess into one transcendental experience. Like pleasurably mashing down all of a typewriter's keys at once, but with your tastebuds. (Do watch the video of its almost burlesque unveiling.)
At this point in proceedings Bapi emitted a low gurgling noise, like someone draining the spit valve of a euphonium. He was not alone in his audible appreciation.
In the subsequent dish the wild rose petals rather overpowered a perky langoustine, and even the blood pancake it sat upon, but a pearlescent round of pollock, poached in beef fat and swimming in a sea of senshyu onions and lemon verbena, was a delight. As was a saddle of aged Herdwick lamb, cooked over coals with its old friends' anchovies present in the form of garum – a sauce seemingly on trend again after several millennia in the doldrums.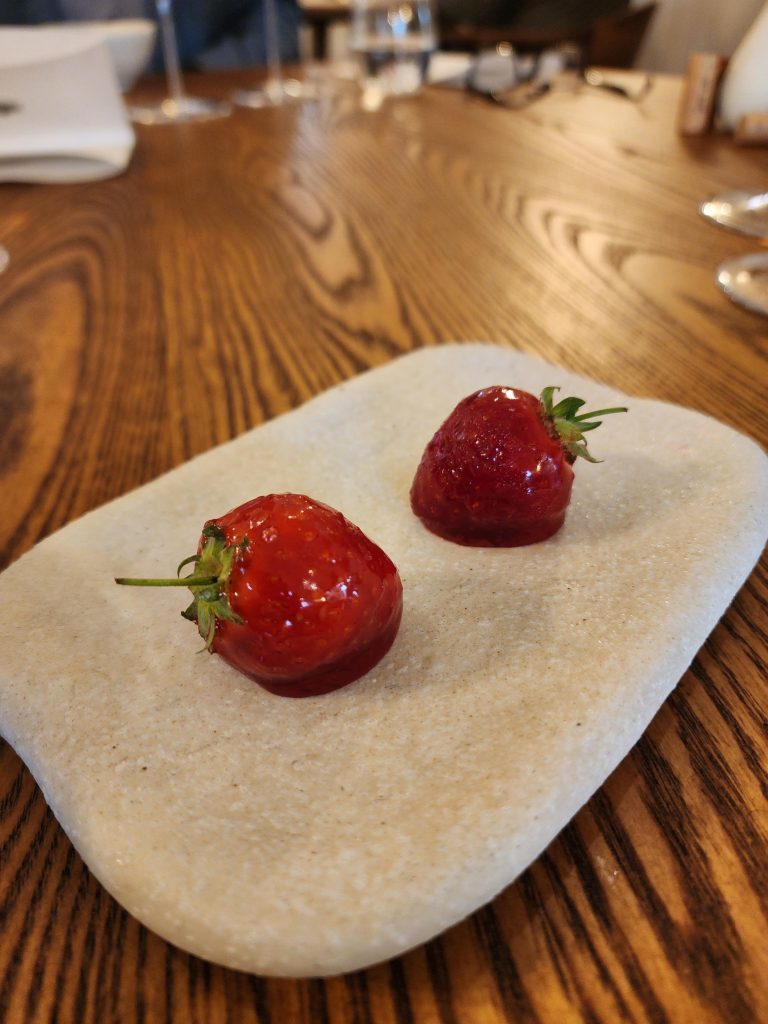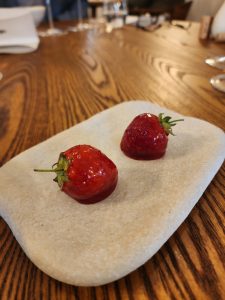 Pudding was a silky marigold ice cream served alongside strawberries "dipped in their own jam", and a wodge of day-old sourdough, cut into thick bricks and soaked in thin custard, before frying until caramelised and crispy, thence to be dredged through a variety of sweet sauces. Imagine having your own portable bread and butter pudding – If that elevator pitch doesn't win Gary Neville's approval on Dragons' Den I don't know what will.
The service here is especially worthy of note, as is the wine list, and both are overseen by Victoria herself. The former is delivered by a classy team ported across from Cochon and augmented with new recruits from Ynyshir (voted the UK's best restaurant, again), whilst the latter leans heavily on Keeling Andrew wine merchants, a spin-off from the outstanding Noble Rot restaurant. The stuff of oenophiles' fevered dreams.
So was my visit too soon? With such a well drilled and well-led brigade, clearly not. Hospitality is about creating a harmonious bubble of comfort and indulgence, shorn of sharp edges, where the cares of the world outside can melt away. Here, four hours flashed by. 
A final golden rule of restaurants is that you must turn first-timer diners into repeat customers. I'd booked my next visit to Mýse before I'd even walked out of the door.
Petit Fours