Burnham: Greater Manchester's economic success is down to continuity and keeping politics out
Greater Manchester Mayor Andy Burnham says he would turn down any offer to join a Labour cabinet and believes continuity and keeping politics out of business relations have benefited the economic fortunes of the city region.
He told the Northern Spin podcast that the solid base he inherited from the leadership of Sir Howard Bernstein, Sir Richard Leese and others, and their long term approach has kept him on course.
"Number one, be really clear about where you're going. And don't keep jumping about from here to there, because sometimes Westminster Politics does that, doesn't it? 
"I think Greater Manchester has benefited from being really steady and clear about where we're going. And actually not being too political," he said. 
"It's about being pragmatic and working with people at that kind of level has always been the Greater Manchester way. It's something I've tried to continue."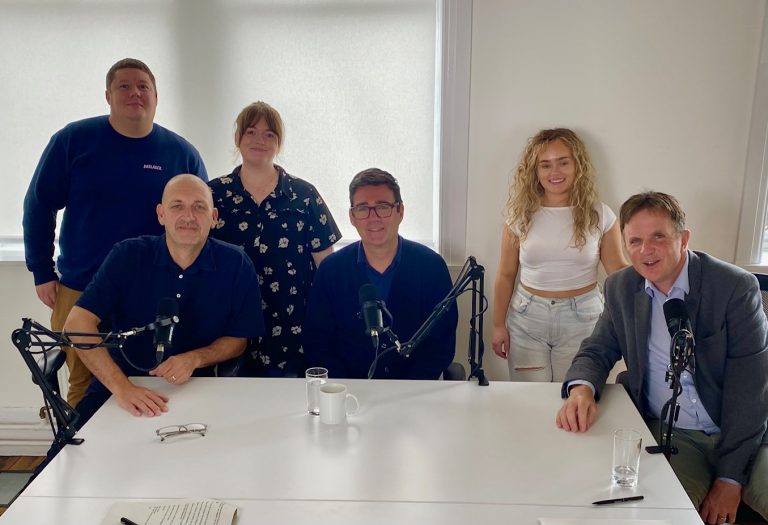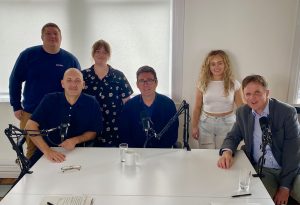 In a wide ranging interview on the Northern Spin podcast, Burnham also said he would turn down any request for him to join a future Labour government but instead insists he would be able to advance Labour's agenda using the maturing resources of Mayoral Combined Authorities.
"I can do more for a Labour government from here, because if they are to make a success of things in the first term they need to get on with delivery straight away. And the Combined Authorities of England now which are quite mature and quite established, and we could get on and make changes really quickly for a Labour government, for instance, building council housing, Net Zero homes for social rent, we could do that," he said. 
"If we always have in our minds that Westminster is, at the end of the day, the only show in town, I don't think will ever change this country in the way that it needs to change. We are the most over centralised country politically, in the OECD. We're trying to run everything from one postcode in London, and that has created the north south divide that has failed," he said. 
"And what we're on with here, myself and Steve (Rotheram) and Tracy (Brabin) in West Yorkshire and others is building the fix to that, that kind of antidote to that London centric way. 
"That's what I would say, we can do more from where we are. Back us where we are so that we can get on and deliver for your government."
He also echoed many of the policy themes set out in the Invest North report, launched last week in parliament by TheBusinessDesk.com, which called for an industrial strategy and more devolved powers to Mayoral Combined Authorities.
He also pushed back at criticism from Education Secretary Gillian Keegan for Greater Manchester's Trailblazer plans for a Manchester technical education baccalaureate. 
"I said, we'll make T levels work. And I still am saying that to the government. And I hope we can move this forward positively. The Secretary of State said something that I do think needs to be challenged, she said, we don't want something different in Manchester than what we've got in Liverpool. Now, if you were talking about the academic route on the university route, well, I would probably agree with that, because it's a national system, isn't it? 
"And it needs to be clear. But if you're gonna say that technical education has to be done exactly the same everywhere. Well, that explains why in this country, we've never fixed technical education, because by definition, it has to be more devolved, because the labour market here in Greater Manchester is different from the one in the Liverpool City region." 
"As a country, we have obsessed on the university route and failed young people who want a technical qualification. And that's what's got to be fixed now at this moment in time."
He said his third election campaign will be about reforming education in the same way bus reform dominated his second. "I'm standing for a third term as mayor of Greater Manchester. And just as transport has been my mission, in this term, creating the country's first integrated technical education system would be my mission in a third term. I'm that serious about it." 
Burnham and Steve Rotheram are currently writing a book with journalist Liam Thorp that he said will spell out how northern values could be a guide for the whole country to prosper.
"If we put northern values at the heart of running the country, the country will be better for, for the South West, as well, and for the East and all the other areas that get neglected."
To hear his views on cricket, Catholicism, Gary Neville, Vincent Kompany and universities, check out the Northern Spin podcast on YouTube here. Or on Spotify.