North West business briefs: Travel Counsellors; MerseyMade; Peel Ports; 9Ways Digital Media; Hydrogen Safe

Manchester-based holidays group, Travel Counsellors, has seen one of its business owners become a published author.
Nicki Harrison has followed her passion for travel all while fulfilling her dream of becoming an author with the release of her debut novel. The dystopian fantasy novel, 'The Withering' is the first book in her 'Encia Trilogy' and will be published this Friday, August 18.
The novel is inspired by the incredible places she has travelled to during her career, including Canada, Mauritius and New Zealand, as well as her home town in Guernsey with Castle Cornet just one of the big landmarks which influenced her writing. Nicki has achieved all this while still running her own travel business and even reached her best year ever in sales last year during which she also spent much of her time writing the debut novel and getting her manuscript accepted for publication.
Nicki said: "Getting this story from the realms of my imagination and turning it into a real creation has been both an incredible experience and steep learning curve. Creating this book only became a possibility due to the work-life balance I've achieved since becoming a Travel Counsellor and is another dream that I never imagined would come true alongside a happy and healthy work-life in a career I truly love."
Jim Eastwood, global sales director at Travel Counsellors, said: "We couldn't be happier to see what Nicki has achieved both as a Travel Counsellor and now as a published author and it highlights the sheer entrepreneurial spirit of our TCs that we have across our entire community.
"Also, it just goes to show that with the right support behind you when you find something that you love and are passionate about, you can truly be your best self and the possibilities are endless."
::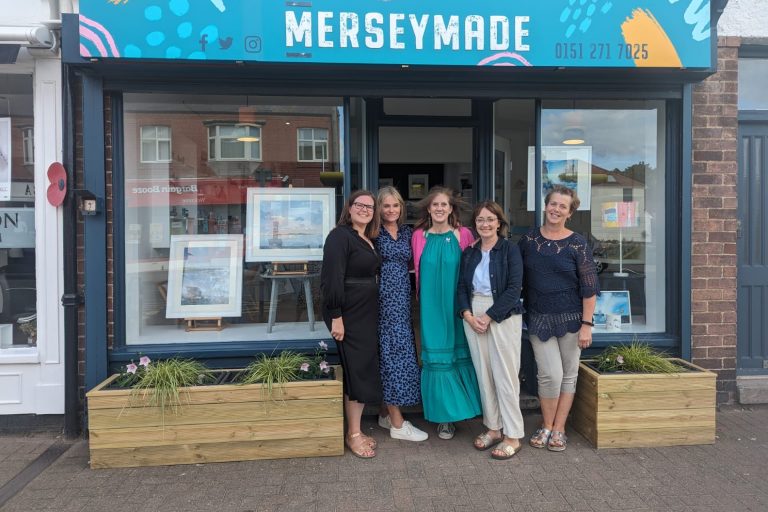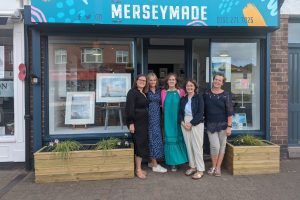 MerseyMade has opened a new shop in Wirral, which is set to support local artists, artisans and makers by bringing their work to the heart of West Kirby. The shop, located on Banks Road, is the independent's first Wirral venture and its second store opening since launching in Liverpool city centre in 2019.
A treasure trove of original artworks, ceramics, jewellery, candles, gifts and cards, MerseyMade showcases and sells the work of more than 100 of the region's most talented creatives, with the addition of a further 30 Wirral-based independents being signed up as part of the recent expansion. MerseyMade's West Kirby hub will predominantly focus on the work of Wirral artists, artisans and makers, which will be showcased alongside a collection of handmade creations from the wider region.
MerseyMade founder, Vicky Gawith, who lives in the area with her husband and four children, said: "Bringing the MerseyMade concept to the Wirral has long been an ambition of mine and I am thrilled to have found the perfect location in West Kirby. As an independent creative hub, we're looking forward to enriching the local community and supporting Wirral's talented artists, artisans and makers, particularly those who tend to work from home or in small studios.
"Our aim is to source original artworks and unique pieces that have been created right here on our doorstep and bring them all together for people to uncover at MerseyMade. Opening a second shop in West Kirby allows us to strengthen our connection with Wirral-based creative businesses as we champion their achievements and provide a new setting for their work to be discovered and enjoyed."
Kara King, Manager of MerseyMade in West Kirby, is also well-known in the local community having set up and run Staacks Art Gallery for more than 12 years. She said: "There's been lots of excitement about the opening of MerseyMade in West Kirby and the local support has been incredible. Anyone who has visited MerseyMade in Liverpool city centre will be familiar with some of the pieces in the collection at our new West Kirby shop and there is plenty more to discover as we are now working with more Wirral-based creatives than ever."
::
Liverpool-based Peel Ports Group has welcomed a new energy-efficient LNG dredger for the first time as it continues to improve the sustainability of its dredging work.
The UK's second largest port operator used Dutch marine contractor Van Oord's groundbreaking Vox Apolonia for maintenance dredging of the Port of Liverpool and King George V Dock in Glasgow. It is the first time the LNG trailing suction hopper dredger has been used at any of the group's ports, and only the second time it has carried out work in the UK.
The Vox Apolonia uses liquefied natural gas (LNG) and has a significantly lower carbon footprint than conventional trailing suction hopper dredgers. The use of LNG reduces nitrous oxide emissions by 90%, as well as totally eliminating sulphur emissions. Peel Ports Group – which is committed to being a net zero port operator by 2040 – first welcomed the vessel to the Port of Liverpool this month, before it carried out work in Glasgow, and returned for further work at its site in Liverpool.
At the same time, Van Oord also provided its new hybrid water-injection dredger, Maas, to the port, bunkered for the first time with a biofuel blend. The company estimates she currently emits 40% less CO2e than her predecessor while dredging for the port group in Liverpool. It comes as the firm supplied four separate vessels to carry out important dredging of the Liverpool channel and docks at the same time.
Garry Doyle, group harbour master at Peel Ports Group, said; "We are always looking for ways to reduce our impact on the environment across our port estate. We are striving to become net zero across the group by 2040, and the Vox Apolonia is a step ahead in terms of its sustainability credentials. Maintenance dredging is vital to both support the functioning of our ports, and to provide a safe navigation for vessels passing through our waters. It's important to us that we use methods that are as energy-efficient as possible to do this work, and that's why we chose the Vox Apolonia for this important project."
::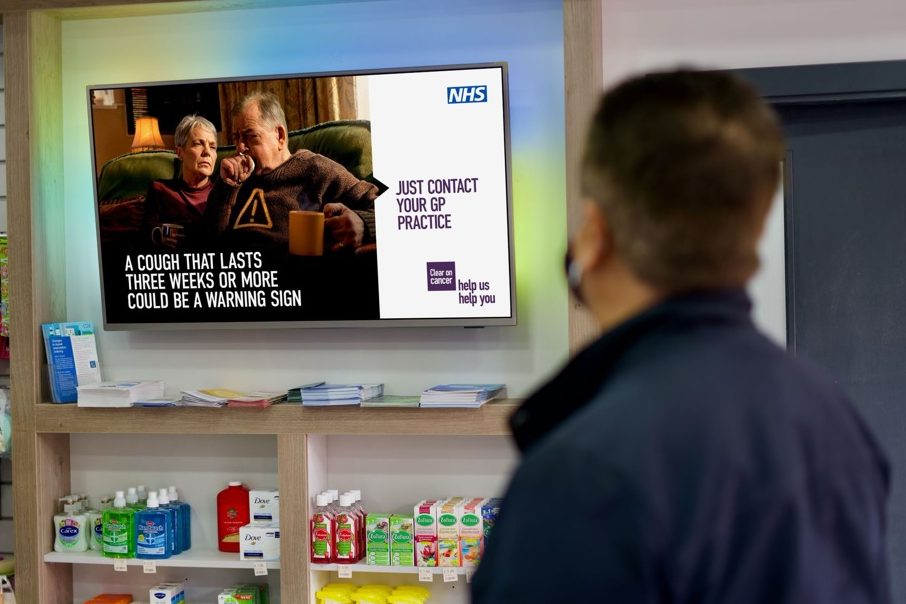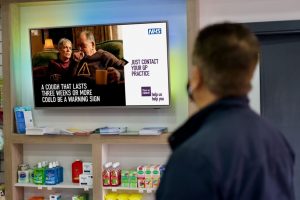 Digital media solutions business, 9Ways Digital Media, has received a £55,000 loan from NPIF-River & GC Microfinance, which GC Business Finance manages in partnership with River Capital as part of the Northern Powerhouse Investment Fund (NPIF).
Founded in 2019 as a joint venture between Stephen McGee, Rosemary Plum and Joseph Siekierkowski, the Stockport-based business was established to provide audio visual media services catered towards the healthcare sector.
Having built a strong client book of nearly 400 customers, 9Ways currently works with leading private and independent businesses within the wider NHS framework. By working in partnership with NHS services to cater content to address key areas of concern for the general public, the business provides digital screens and a variety of content to key service providers including pharmacies, GP surgeries, primary healthcare operators and dentist surgeries.
When COVID limited footfall in key healthcare settings, 9Ways expanded its service offering to include external digital solutions and social media support, ensuring continued customer engagement and creating new service lines for the business. Stephen McGee, managing director of 9Ways Digital Marketing, said: "Free and easy access to public health information is incredibly important to the general public, with the pandemic putting this into sharp focus over the past few years – 9Ways was created to fulfil this purpose, creating an engaging format for accessing information in key healthcare settings. We've already been able to build the business to become a market leader, with this new loan signifying a bold next step."
Andy Nichols, senior loan manager at GC Business Finance, said: "The work that Stephen and the team have done over the past four years is nothing short of remarkable, now boasting clients across key areas of the NHS on a national scale. It's been a pleasure to work closely with the team to build this funding package, ensuring this innovative business continues to expand and grow."
::
Hydrogen Safe, the specialist training organisation that equips and educates people to work safely in the green sector, has launched the first training course in the UK to include a registered qualification in hydrogen to tackle the growing skills gap as it provides access to the certifications and qualifications people need to secure jobs in the green economy.
Unlike other training providers, Manchester-based Hydrogen Safe said it combines several modules into one easy to access course, including the UK's first registered hydrogen qualification. It is actively encouraging a more diverse and inclusive workforce within the sector, encouraging females to join the training.
Future-proofing the skills of talented tradesmen and women the 'Introduction to Hydrogen Safety Practices' Level 1 course has been developed as an introduction to hydrogen, educating those that register about the market and how to work safely within it. The second phase of the course will focus on implementing this learning into practice within a variety of industry settings, while the third will educate people to understand the sector, demonstrate it in practice and give them the knowledge to measure and mentor others.
With the advancements towards clean energy, and the introduction of hydrogen as a greener alternative to natural gas, Hydrogen Safe offers a solution to tackle the skills gap and the huge demand for certified and qualified talent. Providing a range of flexible learning options, the training can be added to current training programmes, accessed through learning partners that facilitate complementary and relevant courses, or booked by individuals that want to future-proof their careers.
Managing director, Andy Lord, said: "I have watched the hydrogen industry very closely over recent years and identified a gap in the market for a specialist training provider that would future proof the careers of those entering the market, as well as those wanting to upskill. Every day there are new announcements about the innovative and exciting ways that hydrogen is being used and we want to make sure that the correct training is given to educate people and keep them safe."