9,100 jobs go as Wilko administrators set to wind down business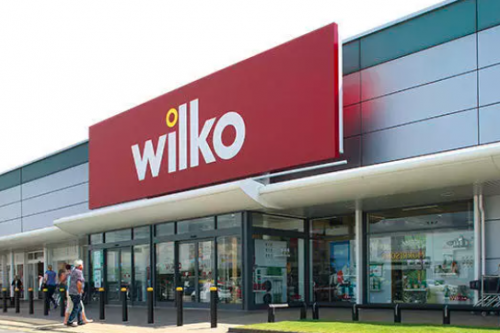 A further 9,100 Wilko staff are set to be made redundant after administrators from PwC admitted that "no significant part" of the collapsed retail chain can be saved.
PwC say they told staff on Monday (September 11) that all stores will now close, as well as the two distribution centres in Worksop and Newport and the the Support Centre in the Nottinghamshire town.
Earlier on Monday, the GMB union said it had been told of the plans to close down the business by early October. Late on Monday afternoon, PwC confirmed this.
A further 124 stores will close on, or before, Thursday 21 September. Timings for the closure of the remaining 222 stores will be announced "in due course".
The following 38 stores will close on Tuesday 19 September with final day for employees on Wednesday 20 September: Aberdare, Alfreton, Ashby, Barnstaple, Belper, Beverley, Blackheath, Brigg, Byker, Chepstow, Clifton Nottingham, Colindale, Devizes, Didcot, Earlestown, East Ham, Great Bridge, Greenbridge, Grimsby, Hessle Road – Hull, Jarrow, Kimberley, Leighton Buzzard, Long Eaton, Maesteg, Matlock, Middleton, Newton Abbot, Redcar, Ripley, Seaham, Sherwood, Stamford, Stevenage, Swanley, Tamworth, Wrexham, Wythenshawe.
The following 48 stores will close on Thursday 21 September with final day for employees on Friday 22 September: Allestree, Andover, Bedford, Beeston, Bicester, Bloxwich, Bolton, Bordon, Bransholme, Bridgend, Bury, Carlton, Clacton on Sea, Cramlington, Crewe, Cwmbran, Cyfarthfa, Denton, Driffield, Droitwich, Edmonton Green, Farnborough, Fort Kinnaird, Fulham, Gateshead, Gorleston, Grays, Greenock, Havant, Hereford, Hillsborough, Holyhead, Newton Aycliffe, Northampton, Orton, Parc Trostre Llanelli, Penge, Peterlee, Pwllheli, Shrewsbury, Slough, Swindon, Tamworth Retail Park, Taunton, Walton on Thames, Wheatley Retail Park, Wigan, Wolverhampton.
The closure of distribution centre (DC) operations is expected to take place on Friday 15 September, with the majority of the remaining 886 DC employees being made redundant on that date. Further redundancies of the remaining 210 support centre employees will take place during September and early October as operations wind down.
Zelf Hussain, joint administrator, said: "Despite the significant and intensive efforts of both ourselves and Putman Investments – the remaining party interested in buying a significant part of the business as a going concern – a transaction could not be progressed due to the inability to reduce central infrastructure costs quickly enough to make a deal commercially viable.
"The dedication shown by all team members during this period has been hugely humbling and we are grateful for the patience and understanding they have shown. As with those who have already been given notice of redundancy, we will guide and support those team members impacted over the coming weeks through the redundancy claims process. We also continue to collaborate closely with relevant agencies and engage with any potential employers to help facilitate a quick return into new employment for those impacted.
"We continue to work with potential buyers for different parts of the business and are confident of completing transactions in the coming days."