North West business briefs: Challenge-trg Group; Metrolink; Feast at the Mills; MHA Moore and Smalley; Stein IAS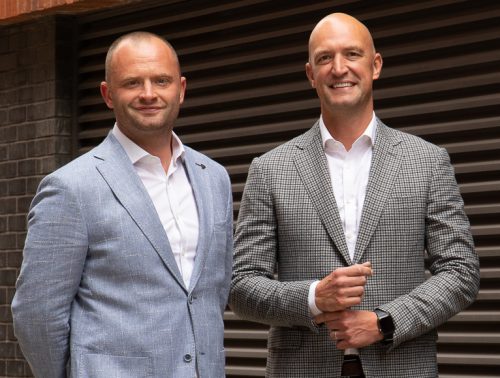 Challenge-trg Group, the Wigan-based transport firm, has acquired Halo Recruit, bringing an opportunity to extend its offering within its recruitment brand, Challenge-trg Recruitment, and enable it to enter the facilities management market for the first time, building on Halo's c. £10m of revenue and 300 temporary workers already in situ.
Mansfield-based Halo Recruit, established in 2018, specialises in industrial, cleaning, driving, construction, and engineering staffing placements. Challenge-trg Group welcomes on board a team of experienced colleagues that will play a key role in the delivery of competitive, technology-focused recruitment and managed service solutions to a broad portfolio of clients.
Tom Cropper, Co-founder and Challenge-trg Group CEO, said: "This is an exciting time for Challenge-trg Group and Halo Recruit. Having established itself in the market over the past five years, Halo Recruit is the perfect addition to the Challenge-trg Group portfolio – creating a new division based on a breadth of expertise, resource, and experience.
"I am looking forward to welcoming the new team and continuing our high level service delivery across all contracts whilst developing our position in new markets. Together, we will drive further growth and innovation alongside creating more value for our colleagues, customers, and stakeholders."
Hayley Aldread, director of Halo Recruit, said: "I am really excited that Halo Recruit is becoming part of Challenge-trg Recruitment.
"Our business culture and values align perfectly, and this acquisition is a great opportunity for us to grow and continue to deliver a high level service for our clients."
::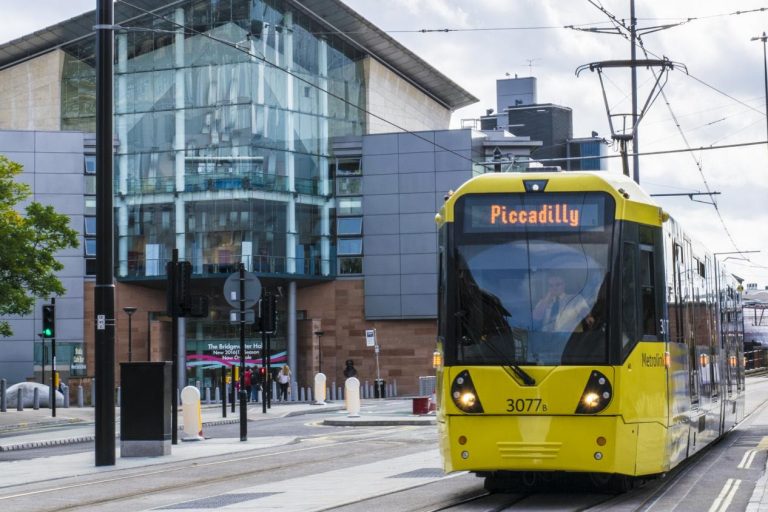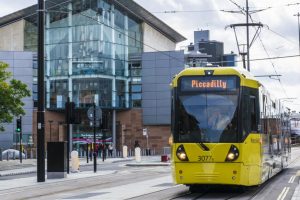 The penalty fare for travelling without a valid ticket or pass on Metrolink will be increasing from £100 to £120 from the September 24, as part of ongoing efforts to tackle fare evasion on public transport. The fine for failing to pay by contactless, currently set at £45, will increase to £60.
The same fines are also being introduced on Bee Network franchised bus services, which launch in Bolton, Wigan, and parts of Salford, Bury and Manchester and Transport for Greater Manchester (TfGM) is urging passengers to take note of the higher penalty fare and to ensure they touch-in at the start and touch-out at the end of every journey when using contactless, smart cards or concessionary passes. Customers can also purchase a ticket or travelcard with cash or card at the ticket machine or via the new Bee Network app from September 18. Passengers cannot buy tickets on the tram.
As part of the crackdown, dozens of additional Customer Service Representatives (CSRs) are being employed to carry out ticket inspections as well as to help passengers travelling on the tram. Metrolink operator KeolisAmey Metrolink (KAM) will also be deploying plain clothes officers to target passengers who deliberately avoid buying a ticket.
Andy Burnham, Mayor of Greater Manchester, said: "Fare evasion is something we take very seriously, and it will continue to be a priority as we move to the integrated Bee Network. While most people who travel by tram do so legally by purchasing a ticket, there are some who continue to think the rules do not apply to them. Our message is clear: if you travel on Metrolink without paying, you'll now face a higher penalty fare, and you could be prosecuted."
"For 30 years Metrolink received no public subsidy, and the money we raised from fare-paying passengers is reinvested into the network for everyone's benefit. If people are fare dodging, we won't be able to improve the service we offer."
::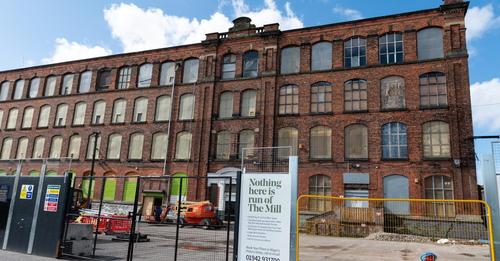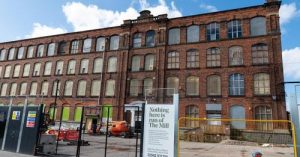 Feast at The Mills, a weekend street food market, is launching next month at Eckersley Mills. Open every Friday, Saturday and Sunday until the end of the year, this indoor and outdoor pop-up food experience will be housed in long-disused mill buildings and weaving sheds.
This first-of-its-kind venue for Wigan is the brainchild of the Heaton Group and is the initial step in its plans for the redevelopment of the whole Eckersley Mill site. Feast at The Mills will have four resident food traders plus weekly guests, two bars offering an array of drinks from steins and spritz' to slushies and cocktails, and a performance space for local bands, artists and DJs. Heaton Group plan on Feast acting as an incubator for the permanent food hall currently under development in the neighbouring Mill One building.
Alex McCulloch, Heaton Group's development manager, said: "We are thrilled to share our vision for Feast at The Mills. Set within unique surroundings and supported by a calendar of high quality events, Feast will give visitors a taste of what is to come in the Eckersley Mills development.
"As a Wigan business, this project is a special one for us, and we want to create something that the town will be proud of. This is the first step towards resurrecting a piece of local heritage that we can all use and enjoy. We plan to make Feast at The Mills, 'Wigans Weekend Destination' and we're really excited about seeing it all come to life."
The Heaton Group is looking to recruit bar and floor staff at all levels and a general manager to oversee the day-to-day operations. There is a further calendar of events under development that could include an outdoor cinema, kids' arts & crafts, Farmers, Makers, and Christmas Markets. The entire Eckersley Mills site covers a vast 17 acres and is one of the largest undeveloped brownfield sites in the North West.
::
Preston-based accountancy and advisory firm, MHA Moore and Smalley, has launched its own charitable foundation to support its mission of improving access to financial education for the next generation.
The 1892 Foundation, which takes its name from the year the firm was established, will fund projects that promote financial literacy and nurture career and life skills for young people – a key aim of MHA Moore and Smalley's purpose project with local communities.
The foundation, launched on the UN's International Day of Charity (September 5), will support the work of Community Foundations in the UK who will help direct the funding to inspirational projects and organisations across all areas where MHA Moore and Smalley has offices.
Graham Gordon, managing partner of MHA Moore and Smalley, said: "We're committed to improving access to financial education to equip the next generation with essential economic skills, something that is not always covered as part of the curriculum in schools. Over the last couple of years, we've supported several projects and organisations through the Community Foundations network, so partnering with them to establish the 1892 Foundation was the natural next step in building on our partnership with this fantastic cause."
Karen Morris, deputy CEO at Community Foundation for Lancashire and Merseyside, who will manage and distribute funds on behalf of MHA Moore and Smalley throughout all of their office locations, said: "It's a pleasure to help MHA Moore and Smalley establish the 1892 Foundation which will assist many local groups and people. It is fantastic that such a well respected business with a significant heritage is taking a strategic and long term approach to its charitable giving."
::
Stein IAS has been awarded its second Princess Royal Training Award. The firm, with a base in Bollington, said it is the only marketing agency to have achieved this feat.
Now in their sixth year, the Princess Royal Training Awards were launched to honour and acknowledge organisations that excel in implementing effective training and development programmes. This accolade is bestowed on organisations that exhibit an unwavering commitment to nurturing talent and fostering a culture of continuous learning.
Stein IAS's awards underscore the agency's focus on cultivating a work environment that prioritises learning and skills enhancement and are a marker of the agency's pursuit of excellence in an ever-evolving marketing landscape, it said.
Chief human resources officer, Cal Jackson, said: "Winning the Princess Royal Training Award for the second time is both a tremendous honour and a reflection of our commitment to nurturing a culture of learning and collaboration.
"We believe that investing in our team's development not only enhances individual careers but also propels our agency's capabilities and value to clients to new heights."