Basecamp wins £2m government contract for tackling digital skills gap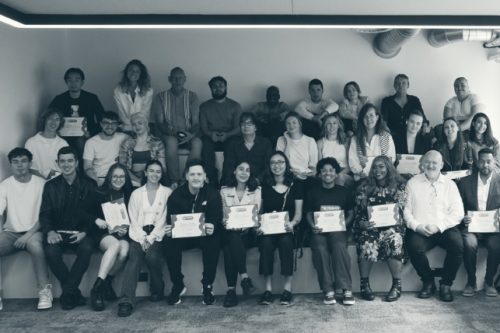 Basecamp Skills Academy has been awarded more than £2m by the Department of Education (DfE) to tackle England's digital gap as part of the Skills For Life Bootcamp programme.
Basecamp is backed by Wilmslow-based investment platform for British e-commerce entrepreneurs, Fearless Adventures, founded by former-Social Chain entrepreneur, Dominic McGregor, alongside David Newns and Charlie Yates.
It has central locations in Manchester, Leeds and Birmingham and will use the funding to launch its 12-week digital marketing bootcamps.
Already recruiting for its sixth cohort, starting on October 9, it provides workplace skills to its students.
It delivers fully-funded industry-led digital marketing training to help individuals over the age of 19 looking to upskill, retrain or kick-start a career in digital marketing.
It also promises every single learner a job interview should they wish to pursue a career in the sector.
To date, it has already successfully enrolled more than 200 learners across seven cohorts, with 48% being from gender minorities and 48% from an ethnic minority background.
Fearless Adventures helps British digital start-ups grow with venture capital funding, staffing and digital marketing solutions.
The training organisation started life in 2021 as The Fearless Academy before re-branding to Basecamp Skills Academy this year.
David Newns said: "If you think about the sort of talent we'll need in the next economic cycle, diversity of thought and opinion is absolutely essential. Widening talent searches beyond university degrees into work-based training, such as Basecamp Skills Academy's best-in-class training, is a way to broaden that scope."
Amy Wild, Basecamp director, said "Our digital marketing bootcamp is simply different. We consistently enhance our curriculum to ensure that we are upskilling the next generation of ambitious talent with the skills desperately needed by the industry.
"Every life we positively impact cements our mission and we are on track to upskill 1,000 individuals by 2025."
Emily Moffat, head of talent, said: "Basecamp Talent was born out of the need for a genuine talent service, offering trust, transparency and support.
"After speaking to over 1,000 founder-led businesses, there was an obvious recurring problem – hiring and retaining the right people. It was clear that after spending time sourcing best-in-class people for our investment portfolio, we should extend our services to the wider business ecosystem."
Dominic McGregor said: "We launched The Fearless Academy with the aim of bridging the digital skills gap.
"With this rebrand, we are confident that it will enable us to further pursue our mission and scale our efforts in creating an inclusive environment, accessible to everyone seeking to acquire essential digital skills."