Network Space closes management division and loses two senior directors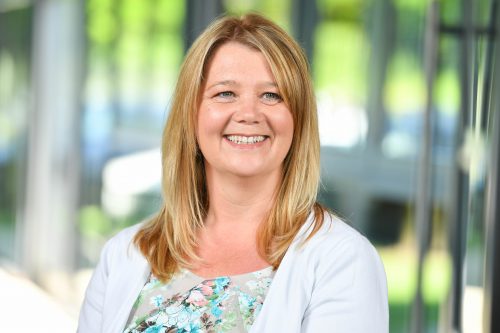 Richard Ainscough's property investment and development company Network Space is to shut down its facilities management arm following a strategic review and will focus on new land and property opportunities.
The move will see its property and asset management specialism NSM cease trading and internal operations merging back into the Network Space fold, with many of the team transferring to new roles across the group.
NSM managing director Nicky Jones is to leave the business as is finance director, Mike Dunn. A filing at Companies House regarding Nicky Jones was made today (2 October 2023).
Network Space will then restructure with Network Space Investments continuing to seek new opportunities, as well as actively asset-manage its existing single and multi-let portfolio.
TheBusinessDesk.com reported in 2015 how the business rebranded from Langtree Group to Network Space with Stephen Barnes running the development arm.
Developments will now focus on delivering what it describes as "new high quality commercial schemes from its existing land bank and new opportunities".
Richard Ainscough, chairman of Network Space, said: "We are an agile organisation, responding to the changing dynamics of the property industry so that we can continue our growth, having just closed a challenging year with a 13% increase in Net Asset Value. We have a strong balance sheet and healthy cash reserves to deploy in suitable new opportunities and, over the next five years aims to deliver a further 2.5 million sq. ft of new industrial property."
He added: "I would like to thank Nicky who has been with us for 24 years, establishing and growing NSM, attracting clients such as 4i, ARA Europe and Mileway. She has been a valued member of the Network Space board and will be dearly missed. The team and I wish her and Mike every success in their next ventures."
Jones joined the group  in 1999 as a Property Manager, subsequently progressing to Property Director with responsibility for all aspects of the investment portfolio, and implementation of the group's overall estates strategy to enhance value whilst maintaining an excellent quality product.
She liaised with all aspects of the business in relation to investment sale and purchasing, new development design and implementation and legal and letting services.
Ainscough joined Network Space in 2009, becoming group managing director in June 2015 whereupon he oversaw a rebrand from Langtree, a restructure and a refocus. 
In 2018 he completed the outright purchase of the business from his family, notably his father Bill Ainscough.
This year the £54m Glass Futures' Global Centre of Excellence in St Helens completed, a project managed and delivered by Network Space and pre let to St Helens Borough Council on a 15-year head lease and sub-let to Glass Futures.