Fashion boss moves to quash sell off rumours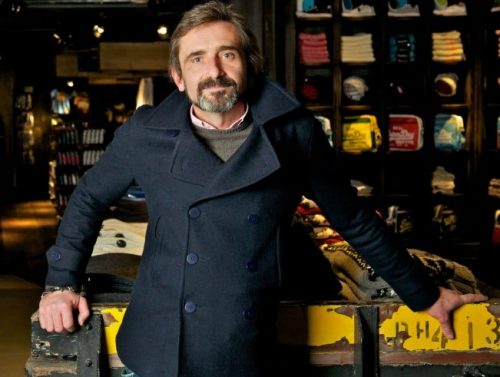 The high-profile boss of fashion chain Superdry has move to quash rumours that he is planning to take his company private.
Julian Dunkerton founded the company in in 2003 with James Holder, the man behind fashion brand Bench.
The business floated on the London Stock Exchange in March 2010 but has struggled in recent years.
A recent profit warning resulted in shares in the Cheltenham business falling by as much as 20 per cent.
Dunkerton stepped down as chief executive in 2014 but returned to the business five years later after a well-publicised boardroom battle.
According to widespread reports the businessman has been in discussions with private equity firms in London with a view to taking the business private.
But the tycoon move to publicly reject the suggestions this morning with a short statement on the Stock Market.
The statement reads: "Julian Dunkerton, founder and chief executive officer of Superdry plc ("Superdry"), notes recent press reports that, while there has been speculation that he is considering taking Superdry private, he said that there were "no plans to do this at the moment". This is a statement to which Rule 2.8 of the Code applies.
"Julian Dunkerton and any persons acting in concert with him reserve the right to make or participate in an offer for Superdry within the next six months following the date of this announcement."
Last week Superdry lowered its annual earnings forecast after losses widened to £13m in the half-year. The losses were blamed on increasing rents and a weak performance of the wholesale division.
The business now anticipates pre-tax profits to broadly break even for the 12 months to April, compared to a previously guided range of between £10m and £20m.