Superdry suffers £13.6m loss as Covid rent relief comes to an end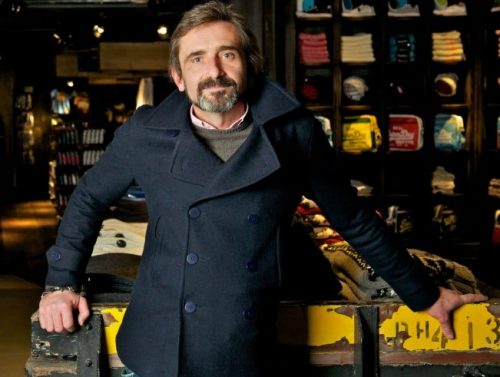 A combination of a poor wholesale performance and increases in rents to pre-Covid levels saw fashion brand Superdry suffer losses of £13.6m in the second half of the year.
The fashion brand, which was founded by Julian Dunkerton and is based in Cheltenham, saw adjusted losses before tax increase from £2.8m in the first half of the year.
The company said it was affected both by the performance of wholesale and a return to normal business rents and rates following a period of Covid-relief.
Dunkerton left the business in 2018 but was reinstated as chief executive the following year after a boardroom  battle. He has since set about repositioning the company in a bid to improve its fortunes.
He said: "The Superdry brand has real momentum and I'm delighted by how our retail trading continues to strengthen.
"We've done this against a difficult macroeconomic backdrop by delivering well-designed, affordable, and responsibly sourced products which have resonated well with customers.
"Our coats performed really well in the run up to Christmas, and womenswear continues to be a highlight for us. Stores continued to recover strongly and online had its biggest ever week over Black Friday, helped by our new ecommerce platform which is delivering real benefits.
"We continued to receive positive recognition for our efforts to make Superdry the number one Sustainable Style Destination', and this year CDP awarded us an A rating, one of only two British fashion brands on this year's 'A List'."
Despite the underlying brand recovery, profits in the first half fell short of expectations mainly due to the underperformance of wholesale.
Dunkerton added: "Whilst we did trade well through November and December, the outlook for the remainder of the year is uncertain and as a result, we are moderating our profit outlook to broadly breakeven.
"We don't expect market conditions to become easier any time soon, but with a new financing package in place and the brand in great health, we approach the year ahead with optimism."
Revenue increased 3.6 per cent year-on-year with retail channels growing 9.5 per cent due to a strong return to physical retail whilst ecommerce growth of 1.6 per cent was more modest.