Online building supplies firm sales reach £83.1m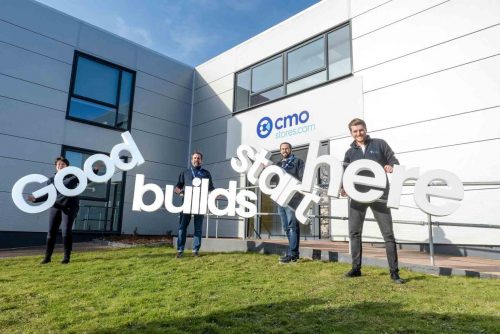 Digital building supplies firm CMO Group saw its revenues increase to over £83m in the last 12 months.
The Plymouth firm has published a trading update for the full 12 months.
The update said total sales grew by nine per cent to £83.1m while adjusted earnings were £2.1m a fall of £1.6m.
The last two months of 2022 saw strong growth of eight per cent in Superstore orders over 2021.
As previously advised the company experienced a slower unwind of the order book in this period which impacted dispatched sales.
There was a particularly strong performance from Plumbing SUPERSTORE, the newly launched platform which combined the acquisitions of JTM Plumbing Merchants and clickbasin.com into a focussed vertical.
The group closed the year with cash balances at £6.2m. The net cash position at the year-end of £1.4m, higher than previously guided, was assisted by the increased order intake in November and December.
Strategic growth projects during 2022, particularly development of the new plumbing SUPERSTORE vertical, contributed to the ongoing development of the group.
The unique proposition of direct sales to customers, a product range of over 100,000 SKUs and an efficient direct service through its dropship model enables the Group to continue to disrupt the traditional market. The Group's strategy is delivering growth and will further expand the share of its chosen markets.
Chief executive Dean Murray said:  "Our strategy to disrupt and build market share continues to deliver growth. Despite the macro-economic and industry headwinds seen in 2022, CMO delivered significant sales growth.
"We will continue to drive penetration across sectors where we have existing operational strength and also seek new verticals to take advantage of our differentiated proposition which continues to deliver an unrivalled breadth of products, a differentiated delivery proposition and uncompromising customer service.
"As we look to 2023, despite market conditions remaining challenging, we are confident that we can deliver further progress."