Seafaring tech firm launches latest round of funding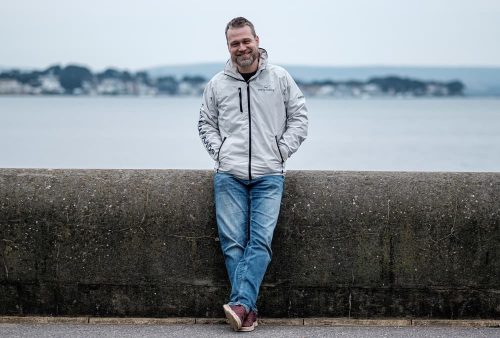 A firm which has developed an app for sailors and seafarers has launched another round of crowdfunding.
Poole based Savvy Navvy expect this to be the last round of crowdfunding following its most successful year to date.
Pre-registration is now taking place for the company which doubled its annual recurring revenue to £1.5m by the end of 2022.
Founder Jelte Liebrand said: "Last year, during the end of the summer, we were cash flow positive and we are now firmly knocking at the door of profitability, so as a company we're moving into a new phase.
"While our core product is targeted at boaters, last year we expanded that to paddleboarders, kayakers and jet-skiers too."
He added: "With this funding round we will be looking at launching our enhanced version of the app to get even more people safely out on the water.
"We are also working more closely with marine agencies and other stakeholders, as we are building one of the most insight-rich platforms on boating behaviour.
"So far, 2023 is already looking promising and we are excited to get more investors on board ahead of turning our focus onto this year's boating season."
Previous rounds saw more than £3m raised in total on the investment platform Seedrs by more than 1,800 investors, including the founders of Kahoot.
Ex-Google Software Engineer Jelte says interest in the app – which he built from the ground up alongside his now 15-strong fully remote team – is more higher than ever.
He said: "We've hit close to a million app downloads and walking around the exhibition the past days in our savvy navvy jackets, we were approached by so many users and industry partners.
"It's of course exciting that they recognise us and understand what we are doing to innovate and simplify boating technology by making navigation safe and easy for everyone.
"The first time we did a crowdfunder we overfunded in 24 hours. As long as the product is sound, your plans are sound and where you're heading is sound, then I think there's enough appetite out there to get more investors on board in perfect time ahead of this year's boating season.
"We of course hope many more will join us as we head into the next phase of growth and innovation."