Aardman boss claims Brexit is having major impact on animation industry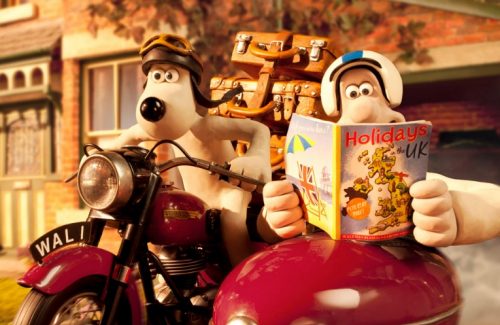 The boss of one of Bristol's best-known and most successful firms has hit out at the impact of Brexit on his industry.
Sean Clarke, the managing director of Aardman Animations, has warned production of TV programmes might have to be moved overseas due to the challenges the industry is currently facing.
Aardman has won a global reputation thanks to its Oscar winning films and TV shows.
But Clarke says a variety of issues from tax relief to a lack of talent are affecting the business.
Speaking to The Guardian he said: "Children's television is suffering and what's produced in this country will go off the edge of a cliff in the next couple of years, unless something is done.
"The ideas will still be conceived here, but they'll be made elsewhere."
He added: "I have the Spanish calling me all the time, saying: 'Why don't you come to the Canaries, where tax relief is up to 50 per cent?' We have to consider it."
"We created Shaun the Sheep 15 years ago and made 150 episodes. The landscape is now very different and if Aardman were starting today, it would be incredibly hard to produce Shaun the Sheep in this country.
"It's a constant battle of how you raise money. It's amplified at the moment because a lot of countries are more competitive with tax credits and they're building infrastructure, both in terms of studios and training. Training is broken in this country. There is no infrastructure to train and nurture the next generation of talent for film and television generally.
"We've had to set up our own academy over the last 10 years to train people because graduates from colleges and universities are not production-ready."
Aardman was launched more than 40 years ago by Peter Lord and David Sproxton, who discovered Nick Park while he was a student.
The output has included Wallace and Gromit, Chicken Run and Pirates. The company has won more than 100 awards including four Oscars.
Clarke said the lack of funding for the industry has become a major problem.
He said: "If you don't have access to funding, then you have to make your budgets smaller or you sell rights in your project. What you'd probably lose is that real innovation of someone like Aardman."
Kate O'Connor, the head of Animation UK, which represents the industry, said: "Business challenges affecting the animation sector have changed dramatically. Other countries have put some eye-catching tax reliefs in place. We are not asking for handouts, but to be competitive in the global marketplace.
"Tax relief is a fantastically useful fiscal lever, but the UK rate is wrong for animation. There's huge investment going into animation globally, while there's been declining investment in UK-originated content and diminishing programme hours on public service broadcasting."