Loungers launch bid to revamp roadside cafes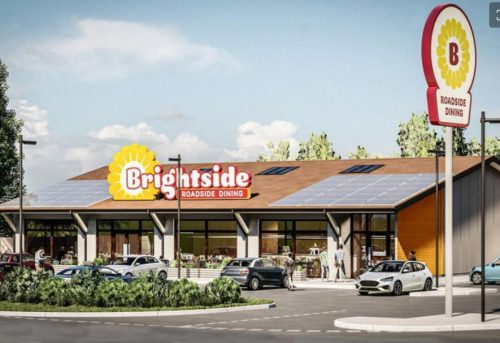 A Bristol based restaurant chain has launched its bid to reinvent the motorway café this week.
The Loungers Group, which operates more than 200 restaurants across the UK, is looking to breathe fresh life into service stations with its Brightside brand.
This week it opened its first roadside restaurant on the busy A38 just south of Exeter.
The  new brand takes inspiration from American diners and the traditional 1970w café.
Loungers is known for its quirky and unique designs and wants to bring the same approach to the new venture.
The all-day café bars are designed to offer quality food at reasonable prices.
There are also plans to roll out the new  concept to roadsides across the country.
Alex Reilley, founder and chairman of Loungers, said: "We are delighted to finally welcome customers through the doors of our very first Brightside.
"We hope our guests will enjoy our reinterpretation of roadside dining, giving them the chance to stop and relax in warm, welcoming and stylish surroundings while enjoying some really excellent, wholesome food and top-notch hospitality.
"Our vision is for Brightside to reinvigorate roadside dining and for it to become an integral part of people's travel plans. Travelling shouldn't just be about the destination – we want to encourage people to enjoy the journey.
"We believe Brightside will really shake up what has become an uninspiring sector, and that there is potential to roll out Brightside across the UK in the coming years."