Turnaround specialist lands two national awards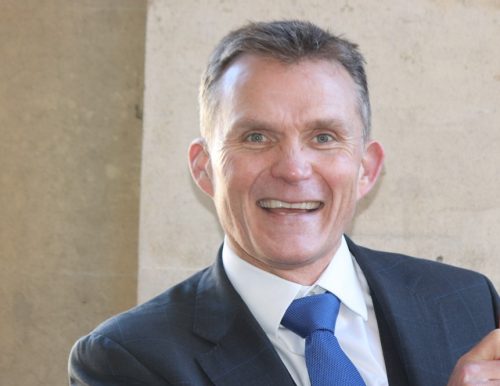 Turnaround specialist Anton de Leeuw has landed double honours in a prestigious national awards.
Anton was named Turnaround Practitioner of the Year for his work with K2 Business Partners.
One of his main projects involved spearheading the complex turnaround of a struggling kitchen worktop company, and returning it to profitability.
K2 Business Partners, of which is he an associate, was named Turnaround Firm of the Year for its work with several companies which needed support ranging from marketing initiatives, financial advice and, occasionally, total restructuring.
The national TRI Awards, sponsored by CAPA, seek to champion innovation, vision and excellence in the field of turnaround, restructure and insolvency.
Anton, based in Stroud, Gloucestershire, has been an independent consultant in the field for more than 10 years.
He said: "It is great to receive the accreditation of our peers in a very specialist area of business.
"With a possible recession ahead, the practice of turnaround is vital. Viable companies get into difficulties for all sorts of reasons and the pathway to turnaround is filled with denial and insecurities because no one wants to admit to failure.
"But many struggling companies can become successful with the right support. Its therefore encouraging to see the skills of good turnaround practitioners recognised."
He added that K2 seeks direct investments in businesses where it can add value due to its years of experience in both operational and financial matters.
In his spare time Anton is an extreme sport enthusiast and former Chair of Gloucester City Hockey Club. The grit and determination shown competing in the Adventure Racing World Championships is reflected in his attitude to business.
He added: "We run companies to achieve sustainable profitability and long-term value by doing things right and by managing our businesses in a financially judicious manner.
"The skill is being able to set one's fears aside and find the courage to seek help. A successful turnaround outcome starts by making that decision early enough to buy the time needed to make a difference. "