Firm gets financial backing to build hundreds of homes for key workers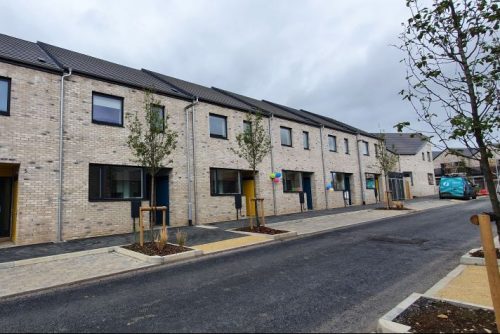 An investment firm is backing a property business which is aiming to build hundreds of homes for key workers in the South West.
Zamo Capital is providing growth capital for Bristol & Bath Regional Capital (BBRC) to scale up BBRC Homes.
The profit-with-purpose real estate asset manager is focussed on building key worker housing in the South West of England.
The region is facing an acute shortage of housing. In 2021-2022 Bristol completed just 690 new homes. BBRC Homes intends to directly finance 1,500 new homes by 2028.
The deal is Zamo Capital's second investment in impact real estate after its 2019 investment into Social and Sustainable Capital, an asset manager that provides mortgages tailored to UK housing charities.
BBRC Homes has been built on the success of putting together the Elderberry Walk development, a deal involving 161 mixed-tenancy properties
The financial deal behind the scheme was highlighted by the World Economic Forum for its approach to bringing housing for key workers and low-income residents.
Jim Roth, Zamo Capital's founder and managing partner said: "What's impressed me about the BBRC team is their genuine commitment to impact, alongside deep local knowledge and networks which they have leveraged to generate and execute on commercially attractive real estate deals."
Ed Rowberry, chief executive of Bristol and Bath Regional Capital said: "We are delighted to have not just the investment from Zamo Capital, but also the hands-on advice and counsel from some of the smartest and most experienced impact investors in the market."
The deals done by BBRC's Homes division have created key worker housing close to employment hubs, such as hospitals, universities, and schools. These properties have been built with a strong focus on quality and energy efficiency and have been managed to the silver standard or above of the Bristol Ethical Lettings Charter.
The Zamo Capital investment is made on behalf of its client, Big Society Capital Limited.