High street chain Lush finds itself embroiled in legal dispute over £216.8m share sale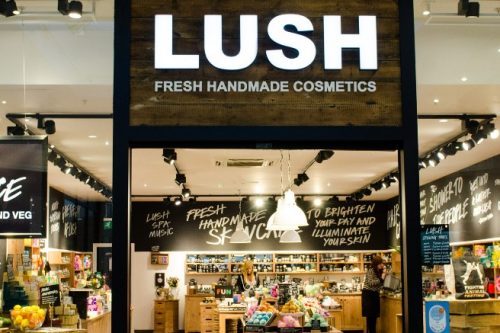 Cosmetics firm Lush has found itself embroiled in a legal row with one of its founders.
The Bournemouth business is at the centre of a dispute with its former chief executive Andrew Gerrie.
Acquisition firm Silverwood Brands was set up last year and it recently announced it had acquired a 19.8 per cent stake in Lush for £216.8m.
The deal was announced on 12 December between Silverwood and Gerrie, an executive director of Lush and his wife, Alison Hawksley.
The total consideration for the acquisition of Lush shares amounted to roughly £216.8m and was to be satisfied with the issue of 228,212,632  Silverwood shares at the price of 95p per share.
In 2017, the High Court settled a dispute between Gerrie and Lush over the specifics of the valuation of his and wife's shares in the business.
However, in a statement to the stock market is said that Lush's directors had not recorded the transfer of shares from Gerrie to a Silverwood subsidiary.
The statement said: "The letters failed to provide any reasons for this, and the company's solicitors have been instructed to seek further clarification from Lush.
"The company believes the transfers complied with Lush's articles of association and therefore it believes Lush's actions have no merit.
"Together with its legal advisers, Silverwood will seek to engage with Lush and its solicitors to resolve the current situation, however the company will explore all options available to it to protect its interests for the benefit of its shareholders as a whole."
Silverwood has claimed that the actions of the company goes against the ethos of the business.
The statement said: "As a purported arbiter of fairness, ethics, and champion of environmental, social and governance issues, the company is surprised that Lush is behaving in this manner and expects that ultimately it will stand by their ethos and avoid potentially prejudicing minority interests."