Self service bars will cut queues at world-famous event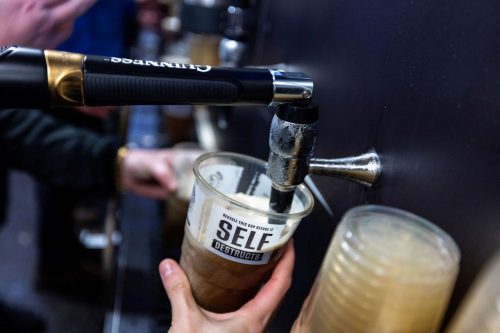 Thirsty visitors at next month's Cheltenham Festival will be able to avoid lengthy queues and serve themselves.
Drink Command, is bringing its self-serve beverage technology, to the world-famous racecourse.
Available in sporting venues across the UK, including Villa Park, Twickenham and Cheltenham, the new technology has already proved popular.
Drink Command's self-serve systems reduce wait times for customers with a total interaction time of less than 30 seconds allowing guests to avoid the long queues and get back to the action with a pint in hand.
With a cashless payment system, guests follow the instructions via Drink Command's touchscreen system and can pull their own pint in seconds.
Drink Command's customisable tap walls allow venues to integrate the walls to fit the space and interior.
Venues can choose between one to 200 taps for their wall, giving guests the option to choose a wide variety of drinks.
Peter Robinson, UK and European director of operations and sales, said: "We are incredibly proud to be working with venues across the country to bring our self-serve systems to the sporting masses.
"We pride ourselves on providing a unique experience for spectators who can relax and enjoy the action without the need to queue endlessly for that perfect pint."