Innovative construction project shows direction of highway to the future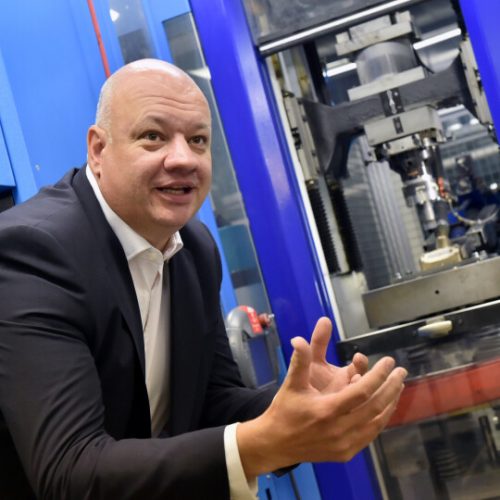 Cheltenham-based Versarien is looking to accelerate progress in the Digital Roads of the Future Partnership after completing the construction of a 3D-printed concrete headwall.
The advanced materials specialist has been working with Costain on the headwall for use in highway construction projects. The curved-form headwall is naturally strong which has meant steel has not been included in the walls of the structure.
Neill Ricketts, chief executive of Versarien, said: "In utilising Versarien's materials engineering expertise and understanding of the latest techniques, we have highlighted how new technologies can be employed to provide a solution to improve product performance, lower cost and reduce the carbon footprint.
"We believe this represents the first use of 3D construction on a National Highways project and we look forward to the headwall being installed, demonstrating the viability and attractiveness of using this technology and Versarien's know-how on future projects."
The Digital Roads of the Future Partnership is a collaboration led by the University of Cambridge, Costain and National Highways, of which Versarien is a partner.
The constructed headwall is due for delivery and installation on one of Costain's projects for National Highways shortly.
Traditionally, these headwall structures have been made from precast concrete, utilising extensive steel reinforcement, and with limitations on the shape of structure that can be precast.