US boat club looking to expand into the South West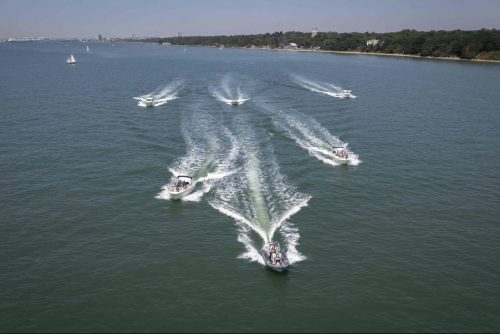 A US based boat club franchise has announced it is looking to expand into the South West.
Freedom Boat Club, a division of Brunswick Corporation, the world's largest boat club operator is looking to expand in the UK and Bristol is one of its key target areas.
The UK operation is embarking on a growth strategy to further open access to top boating destinations throughout the UK for its global membership base.
The company has 35 club locations across UK, France and Spain. It  recently launched their first three UK franchise operations, with Lake Windermere welcoming members from September 2022, Torquay recently opened their doors and Loch Lomond will be in action at the start of the upcoming summer season.
The aim is to make boating accessible, affordable and easy for all people from all backgrounds.
With the 2023 boating season fast approaching, Freedom plan to expand and grow their selection of marinas and boating options available, so their wide membership base can benefit from greater choice.
Destinations of interest include Bristol, Cardiff, Liverpool, Newcastle, Aberdeen, Brighton/Eastbourne and The Thames, to highlight just a few.
Franchise development manager Leontien Moulijn said: "Freedom Boat Club enjoy a close relationship with their franchise clubs and support them with knowledge, resources and systems to run a smooth operation.
"Our proven business approach makes it very easy to launch, own and operate your own club so that partners benefit from our recurring revenue model, minimal investment and wholesale boat financing options – all of which make up a recipe for success. Growing fresh opportunities across the UK is a thrilling prospect for 2023 and we look forward to welcoming new clubs into the Brunswick family.
"Exciting times are ahead for all those involved with Freedom Boat Club as they continue their initiative to expand UK franchise locations, encouraging more people to get out on the water with ease and discover the joys of boating made simple."