Virgin Orbit announces it is axing hundreds of jobs as funding dries up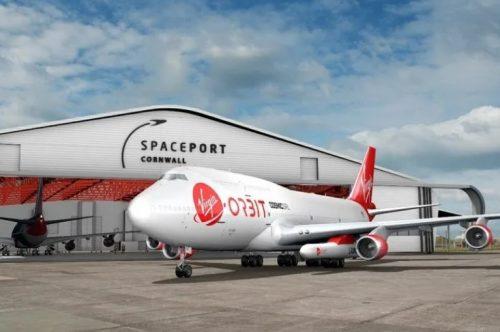 Virgin Orbit has announced it is axing almost 700 staff and is ceasing operations for the foreseeable future.
The fate of the company has been in doubt ever since its first launch from Spaceport Cornwall ended in failure.
The company had been seeking fresh funds from investors and several weeks ago announced it was furloughing all its staff.
The decision to axe the staff and cease operations has placed a huge question marking over the future of the project which aimed to launch satellites from Cornwall.
The much publicised launch of the first rocket from Cornwall came to an abrupt end due to a technical fault.
The company, which was based in the US, has issued a statement saying 85 per cent are being laid off "in order to reduce expenses in light of the company's inability to secure meaningful funding."
Virgin Orbit said it expects severance payments to staff and other costs related to the cuts to cost it around £12.1m.
Melissa Quinn, head of Spaceport Cornwall, has insisted work will carry on as normal in Cornwall.
She added: "We are saddened to hear the news from Virgin Orbit. We wish the very best for all of the team who have been affected.
"Spaceport Cornwall continues to operate with no direct impact to the team or project.
"As the UK's only licensed Spaceport we continue to grow the space cluster in Cornwall through developing future launch operations, opening a new facility to support global space and satellite businesses and inspire local school children into STEAM through our outreach programme."
Cornwall Council  has invested more than £10m in the Spaceport  amid claims that the venture would lead to the creation of hundreds of jobs.
Louis Gardner, cabinet member for the economy, said last month: "It is clearly a difficult time for the Virgin Orbit team as they navigate the next stage of their company, and we will await further information from them as events unfold.
"Our focus at Spaceport Cornwall is to continue to grow the space cluster in Cornwall, alongside progressing relationships with spaceflight operators. We remain the only licensed spaceport in the UK and our plan is to build on that position."