Advanced manufacturer upbeat with rise in first half profit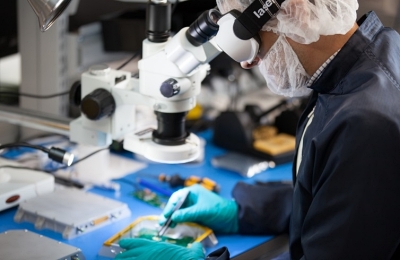 A Somerset firm which makes photonic components for aerospace, telecoms and defence industries has posted a rise in first-half pre-tax profit after seeing growth across all of its markets.
Pre-tax profit for the half year to March 31 was £3.3m compared with £1.2m a year earlier.
Revenue for the period rose to £71.3m from £54.1m, driven by strong revenue growth from its industrial laser and semiconductor markets.
The company's order book stood at £124.4m at March 31, down from £147.7m at September 30 – returning to more normalised levels after the record levels of intake achieved by the group in the second half of 2022.
"This was driven by many customers, especially in the Industrial markets, overdriving their supply chains to ensure both continuity of supply and to mitigate the effect of price inflation, the company said.
"During the first half of FY2023 we have, therefore, seen some of these customers slow down the level of new orders as well as seek to push out delivery dates for some of the orders already placed with us as they look to regularise their inventory holding levels."
Charlie Peppiatt, chief executive, said: "Positive progress has been made in the first half with increasing operational output and continued strong levels of customer engagement on new product opportunities. Full year expectations for the group are unchanged and the outcome of our strategy review confirms a clear route to mid-teens returns in the medium term."
The company declared an interim dividend of 4.8 pence a share compared with 4.7 pence a year earlier.