Laundry business invests £1m in new plant and machinery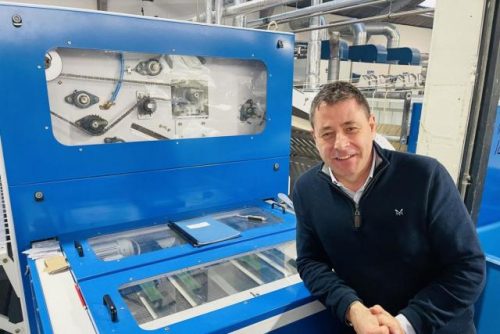 A Dorset dry cleaning business and laundry company has invested £1m in new plant and machinery.
Barker invested the money in the second half of last year and recently completed the improvement work which included a new plant room with a new boiler and water treatment plant.
Barker is  the leading supplier of starched dresswear to the legal industry, films, TV. It has supplied items for TV shows such as Downton Abbey and Peaky Blinders.
The investment has seen the company's wash house at its factory moved and extended.
A new ironer line was also included in the improvements which has resulted in an increase in capacity at the factory of 50 per cent.
Managing director Matthew Barker said: "As we emerged from Covid, there was a natural wariness by businesses when it came to investment.
"An oncoming downturn towards recession was inevitable following the growth spurt of opening the country up, the fallout of high government spending leading to tax hikes was also expected.
"At Barker, a strong balance sheet meant an opportunity to get in shape ready for the future.
"No recession lasts for ever and we needed to be ready for any growth opportunities that may arise.
"This is not so much an upgrade of aging plant as an investment in reducing our energy and employment costs.
"Labour costs accounted for nearly 50 per cent of our total revenue. Energy costs are rising steeply, and we need to extract all the efficiencies we can, not just for the environment but for our survival also."
He added: "The events of the last three years caused turmoil within the commercial laundry industry and various closures and amalgamations of larger industrial laundries have left many of their clients in the hospitality sector desperate for good quality laundry services.
"Whilst Barker's investment has reduced operating hours and energy use, it has provided capacity for growth of a further 50 per cent that Barker plans to fill over the next 24 months.
"The work was undertaken by R. Brown Specialist Laundry Engineering Ltd, who were brilliant, from start to finish."