Corporate team advise on acquisition of specialist firm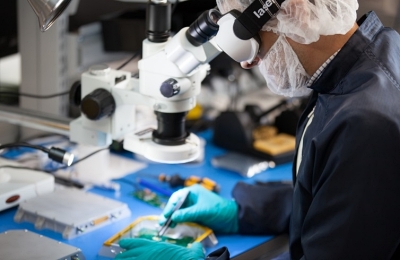 Law firm Burges Salmon's corporate team has advised optical firm Gooch & Housego on its acquisition of Artemis Optical
The firm advised the Somerset firm on its acquisition of Artemis, a specialist in advanced thin-film coatings.
Under the new brand, G&H | Artemis, this partnership marks a significant milestone in the journeys of both companies.
With origins dating back almost 200 years to a pioneering optician in Victorian London's Wigmore Street, the Plymouth-based Artemis Optical currently employs 40 staff.
G&H plans for the newly acquired site to become a dedicated centre of excellence for coatings within the Group.
The acquisition further enhances G&H's product portfolio and creates new opportunities for vertical integration and the cross selling of enhanced combined capabilities.
G&H selected Artemis Optical due to its state-of-the-art facilities and highly skilled team.
This investment follows G&H's recent acquisition of GS Optics, further advancing the group's position in the aerospace, defence and life sciences sectors at the same time as fostering greater innovation within the organisation.
The Burges Salmon team included partner Richard Spink, senior associates Amy Carr and Douglas Streatfeild-James, associate Hannah Wilson, solicitor Oliver Kent and trainee solicitor Beatrice Petrescu – all from the firm's Corporate Group – alongside specialists from across the firm covering banking, IP, commercial, real estate and tax.
Chris Jewell, chief financial officer at Gooch & Housego, said: "The Burges Salmon team provided us with an excellent service on this transaction. They were able to bring to bear a broad range of their specialists so as to support us in all aspects of a complex deal. Their achievement of the tight deadlines we were targeting, whilst maintaining the quality of their service delivery, was impressive."
Richard Spink added: "We have worked with G&H for many years and it was a pleasure to support Chris and the team not only on this acquisition but also the UK aspects of the GS Optics acquisition. Artemis is a perfect fit for G&H's existing capabilities, complementing its existing coating capabilities. We look forward to seeing Artemis and GS Optics go from strength-to-strength within the G&H group."