Government confirms axe for Local Enterprise Partnerships funding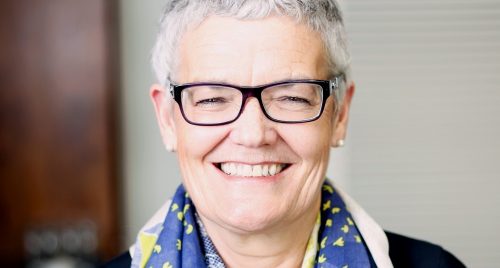 Levelling Up Minister Dehenna Davidson has written to the boards of the remaining Local Enterprise Partnerships confirming that funding for Local Enterprise Partnerships (LEPs) will end from April 2024 and strategic economic planning will transfer to councils and Combined Authorities.
In the letter seen by TheBusinessDesk.com the Government claim an information gathering exercise identified "overlap between some of the functions being discharged by LEPs, local authorities and combined authorities".
The Government confirms it will provide "some revenue funding to local and combined authorities" but is vague on the details.
It even encourages the successor bodies to involve specific named business representative organisations, "such as a local Chamber of Commerce, the Federation of Small Businesses". It also suggests a designated Employer Representative Body (ERB) develops the Local Skills Improvement Plan (LSIP).
"The Government remains committed to our goal that by 2030, every area in England that wants a devolution deal will have one. By empowering local democratically elected leaders to deliver these key local growth functions from April 2024, we are accelerating the integration process set out in the Levelling Up White Paper."
An accompanying paper on transferring functions itemises each area, such as Growth Hubs, Towns Funds, and the remaining projects covered by the European Structural and Investment Funds – European Regional Development Fund (ERDF) and European Social Fund (ESF).
The changes to local economic strategy were outlined in Jeremy Hunt's deeper devo announcement as part of the Spring Budget.
But it is in non-Combined Authority areas that the LEP structures will be most missed.
Government has also recommended that LEPs and local authorities seek their own legal advice on issues related to staff redundancies and TUPE to any new entities and that directors seek their own legal advice regarding personal liabilities.
Elizabeth Fagan, D2N2 LEP chair, said: "The D2N2 LEP is already working closely with the local authorities in our region to prepare for the new East Midlands Mayoral Combined County Authority and to optimise the benefits that devolution will bring. These preparations will continue at pace, and we now have the clarity that the statement from Government provides."
LEP Network chair Mark Bretton said: "The announcement today marks a watershed moment for the LEP community and should be seen as nationally significant for the economy.
"After five years and three reviews we now have recognition of what really matters – making a difference in our economies and most importantly that the way to do this is best decided locally. The government clearly recognises this, acknowledging that, as private enterprises, LEPs may choose to continue their business representation, strategic economic planning, and responsibility for the delivery of government programmes, if that is what local councils and authorities want.
"We will continue to work with our partners like the County Council Network and Local Government Authority to ensure the transition is as effective as possible."