Bristol Airport invests £60m in transport hub and car park
Bristol Airport is investing more than £60m in creating a public transport hub as part of a plan to expand capacity.
Work has now started on the airport's largest capital project ever to create a public transport interchange hub and multi-storey car park.
The project forms part of Bristol Airport's overall multimillion-pound transformational development plan enabling 12 million passengers a year to use the airport.
The transport interchange hub will be created for coaches, buses and other forms of public transport on the top level of the multi-storey car park.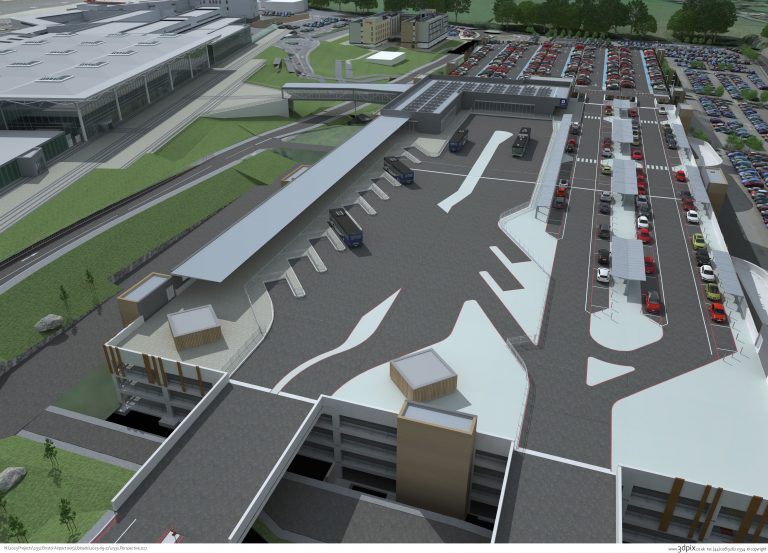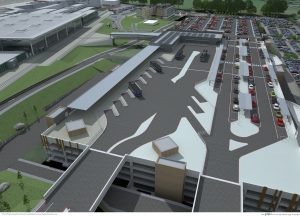 The top level of the car park will also provide a dedicated drop off and pick-up location.
The new multi-storey car park will provide more than 2000 spaces and will adjoin the existing multi-storey car park.
Dave Lees, CEO, Bristol Airport, said: "This project is transformational for our customers. It is the largest single capital investment project since the terminal opened in 2000 and will take 18 months to complete. As with all large-scale projects, they are complex and the development work will need to be phased to accommodate the normal day to day Airport operations.
"During the project, customers will see several temporary changes taking place, including temporary relocation of some car parks and changes to internal roads layouts. We will continue to keep customers informed of the changes via directional signage, customer messaging on car park bookings, the website and on social media."