Mobility firm ceases trading with loss of 71 jobs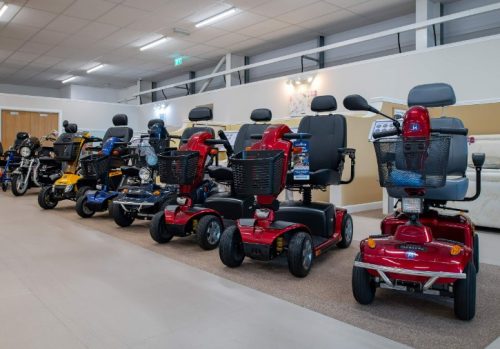 A firm which specialises in mobility scooters has ceased trading with immediate effect.
Middleton Mobility, which had its headquarters in Newport, South Wales, had branches across the South West including in Bristol, Swindon and Gloucestershire.
Middletons also sold wheelchairs, reclining beds and adjustable beds from its 17 stores. All of the stores have now closed with the loss of 71 jobs.
A message on the company's website confirmed the news.
Headlined It's Sad To Say Goodbye the firm confirmed it had gone into administration and has ceased trading.
Matthew Steven Roe and Richard Michael Hawes from Teneo Financial Advisory were appointed Joint Administrators of Middleton Mobility Limited last week .
The company said it affairs, business and property are being managed by the Joint Administrators.
All customers with outstanding unfulfilled orders will be contacted in the next seven to 10 days.
Steven Roe said: "The company has been experiencing trading difficulties since expanding its store network prior to the impact of Covid-19.
"Trading has also been affected by the cost-of-living crisis, as well as supply chain disruption and despite management's best efforts it has not been possible to save the business."
Tom Powell, founder of Middleton's, said: "I would like to sincerely apologise to all our staff, customers and suppliers impacted as a result of the company going into administration. Like many retailers we have experienced rises to input costs, difficult supply chains and at the same time falling consumer confidence.
"Middletons was unable to adapt quickly enough to these challenging trading conditions or to meet the additional financial demands placed upon it, and so it is also a very sad day personally that nearly 10 years after opening our first store we close the doors for the last time."
Tom Powell and Ricky Towler founded Middletons in 2013. According to reports Towler left the business in December.
A letter was sent to staff last week blaming rises in costs, difficulty with its supply chain, and a fall in consumer confidence due to the current economic climate for the decision to call in the administrators.
In the run-up to the pandemic the company had opened 15 new stores across the South and South West of England.