Birmingham to bid for 2022 Commonwealth Games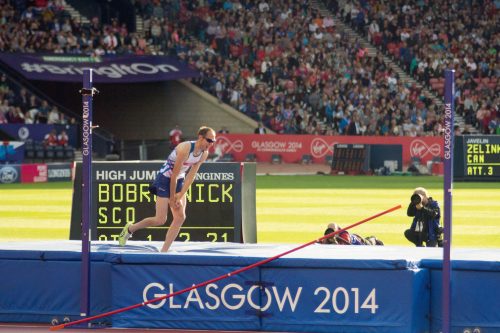 The UK Government has formally notified the Commonwealth Games Federation that it is interested in hosting the 2022 event, firing the starting gun for Birmingham and its rivals.
UK cities had begun work on bids to host the 2026 Commonwealth Games but South African city Durban has pulled out of hosting the 2022 Games after it was selected.
Cllr Ian Ward, chair of the Birmingham Commonwealth Games Bid Company, said: the city is "making it clear we have an interest in being considered for the privilege" of being the 2022 host.
Birmingham is expected to face competition from Liverpool and previous hosts London and Manchester.
Coincidentally, the Birmingham bid company has today reviewed a feasibility study produced by consultants Origin and agreed that "it would be in the best interests of Birmingham and the wider region" to put forward a proposal to stage the event.
The city had initially been preparing a study for the 2026 Games, but the plans were brought forward following Durban's withdrawal.
The feasibility study is remaining confidential while it is being considered by political bodies.
Culture Secretary and Staffordshire Moorlands MP Karen Bradley said: "Hosting the Commonwealth Games in 2022 could give us an opportunity to step up and show the very best of Global Britain as an outward-looking nation that is confident on the world stage. So it's only right that we look into the potential for hosting one of the world's biggest sporting events on home soil."
The government has said it will consider multi-city proposals – potentially a nod towards a joint Liverpool-Manchester bid – before making a decision on whether to back a bid.
Sports Minister Tracey Crouch said the Government is looking for expressions of interest from cities and it "will then weigh up whether the UK should step in to host".
It will take into account the economic benefits the Games could deliver to the host city and the UK through international trade, investment and tourism opportunities, as well as the infrastructure and major event delivery experience that potential host cities have.
A decision could be made by the Commonwealth Games Federation by mid-summer.
The first West Midlands mayoral candidate out of the blocks was Conservative candidate Andy Street, who has said he will make the bid a priority of his mayorship if elected on May 4.
Andy Street said: "I have long been a supporter of Birmingham's bid for the Commonwealth Games in 2026. However, the opportunity presented for the 2022 games means we should step up our efforts."