Aston Martin agrees 15-year lease on new logistics facility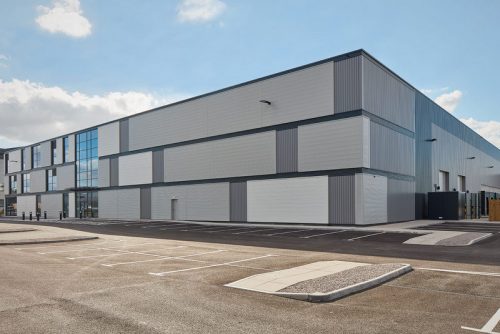 Sports car manufacturer Aston Martin has agreed a 15-year lease on a new logistics facility in Warwickshire.
It has signed up to a 133,840 sq ft warehouse unit at Griffen's 59-acre Wellesbourne Distribution Park (WDP40), near Banbury.
The move comes as the famous brand looks to ramp up production with development of its new factory in South Wales now underway.
The company is also an existing tenant of WDP40, having agreed a deal for a new quarter of a million square feet just two years ago.
The facility was needed to ensure a steady supply of components to the firm's Gaydon production base; a need that has increased with the company's expansion.
Aware of the strong demand for such sized properties in the Midlands, Griffen began the speculative build in 2015, completing it in September last year.
Rui Nobre, chief executive of Griffen, said Aston Martin's commitment to the site was a strong endorsement of the facility.
He said the property group was continuing to explore both build-to-order and speculative development opportunities as it looks to build on the success of the Wellesbourne scheme.
Grifffen acquired the Wellsbourne park from Barwood Capital, via its UK logistics fund, in a £43.6m deal in February 2015.
In addition to the unit let to Aston Martin, it is shortly due to complete a 210,500 sq ft speculative unit on the site, while a third property – extending to 120,400 sq ft – is also in the pipeline.
With units of such size in short supply, there is expected to be strong interest.