Healthcare group expands Midlands presence with two acquisitions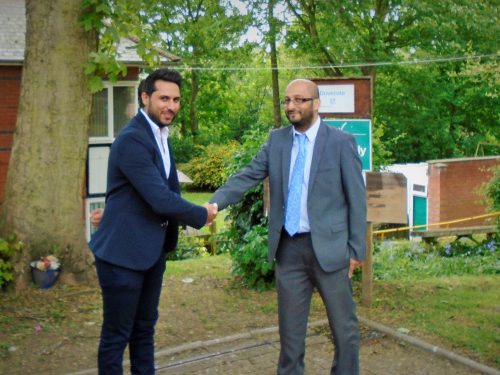 A Midlands care group has expanded its presence in the region with the acquisition of two properties following a new funding deal.
iBC Healthcare provides specialist care for adults with learning disabilities and mental health issues.
The business, which provides support to more than 160 people, has used an £840,000 finance package from HSBC to acquire sites in Birmingham and Derbyshire.
Forward Day Services in Birmingham promotes independence and provides support for service users who have a variety of complex needs, while Tarry Hill Residential Service in High Peak offers support to people with learning disabilities and autism.
The deal will enable iBC Healthcare to cope better with the increased demand for health and social care facilities across the region. The funding will also see the creation of two new managerial roles to support the various businesses.
The acquisitions also mean that Leicester-based iBC Healthcare now holds further contracts with Leicester City Council, Leicestershire County Council, Nottingham City Council, Nottinghamshire County Council and Derbyshire County Council, with the aim to attain more facilities across the UK this year.
Nizam Bata, managing director at iBC Healthcare, said: "Our team remains committed to the continuous improvement of our services in both residential living environments, day care services and community support.
"The funding has enabled us to continue to build relationships with various councils across the Midlands. We now have seven services across the Midlands helping to support individuals with learning disabilities, autism, challenging behaviour, mental health needs, visual impairment and physical disabilities."
Debbie Harper, HSBC's Area Director for Business Banking in Coventry & Warwickshire, said: "iBC Healthcare has an outstanding reputation for service delivery within the sector and the support from HSBC will enable the group to continue to respond to the growing requirements from different local authorities and provide tailored support for a variety of complex needs. The business has a strong reputation for supporting people with disabilities by providing quality support and access to mainstream activities and opportunities."
The funding was arranged by HSBC relationship director, Rakesh Patel.