Steel group begins search for new apprentices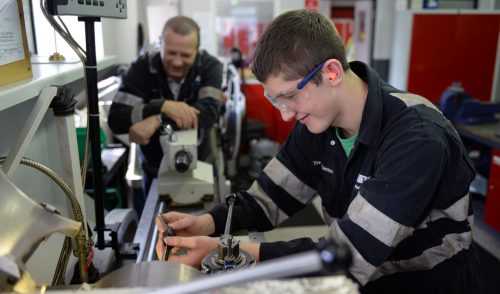 Black Country steel processing group Metsec is looking to secure new apprentices as part of plans to sustain its workforce.
Having employed nearly 50 engineering apprentices over the last two decades, the Oldbury-based firm is continuing its commitment to bridging the skills gap and developing the next generation of engineers with the renewal of its training scheme.
Steve Giles, environmental, safety and training manager at Metsec, said: "As an organisation, we heavily focus on skills and best practice. We're actively working towards ensuring 20% of our workforce comes from apprenticeships, and this year's applications are a further commitment to that figure.
"As a leading specialist in cold roll forming, we believe the way to maintain our position of strength in the market is by passing our knowledge down and what better way than to continue our focus on nurturing young talent with a new round of apprenticeships."
The apprenticeship scheme has seen success for both Metsec and its staff since its inception in 1998, with graduates now at managerial and even director level within the business.
The five successful apprentices will learn basic metal working skills in the first year, with the opportunity to continue onto an advanced apprenticeship and obtain an NVQ Level 3.
Metsec is one of the few engineering companies to run an in-house apprenticeship scheme without external support.
The application process closes at the end of June and the new intake will begin their training in September.