Car dealer expands operations with opening of new Coventry operation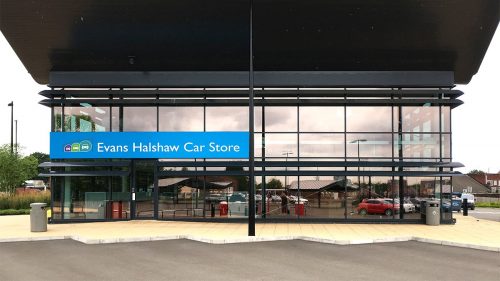 Midlands motor dealer Evans Halshaw has boosted operations with the opening of a new car distribution facility in Coventry.
The operation, which has created 66 jobs, is based at the former Car Select site at the junction of Foleshill Road and Old Church Road.
Evans Halshaw, the volume arm of East Midlands-based Pendragon, acquired the site following the closure of the Car Select operation last year when Lloyds Bank-owned Lex Autolease decided to pull the plug on the business, together with its sister site in Oldbury.
The site has been designed to de-fleet vehicles returning from lease and prepare them for onward delivery to the Evans Halshaw outlets across the UK.
In addition, the site also has a used car retail outlet which will display around 400 cars plus an extensive vehicle refurbishment workshop capacity. The distribution centre is expected to become fully operational in the final quarter of the year and handle over 25,000 vehicle de-fleets in its first full year of operation.
Much of the facility was pre-formed as it had only opened two years before Lex decided to shut the business.
Evans Halshaw said the facility formed part its strategy to build a national chain of used car outlets, with Coventry being one of 40 key markets where the group had no used car sales presence.
The launch of the new distribution centre has corresponded with a recruitment drive by the business to attract a number of vehicle technicians to work in the refurbishment area.
In addition, it is also looking to secure a number of positions within the accountancy, sales and administration operations.
Trevor Finn, chief executive of Pendragon, said: "This is a huge forward step for our used car strategy and we are excited to get the Coventry distribution centre fully operational. The versatility of the site is exciting, as we can prepare thousands of cars before they are sold on in our Evans Halshaw Car Store centres.
"We have made a strong start to 2017, and the distribution centre will ensure we build on the progress already made."
Pendragon releases its interim results for the first half of 2017 on August 1.
The group's executive operation trades as Stratstone, where it sells amongst others, Jaguar, Land Rover and Aston Martin vehicles.