Housing plan for former golf course faces rejection for a second time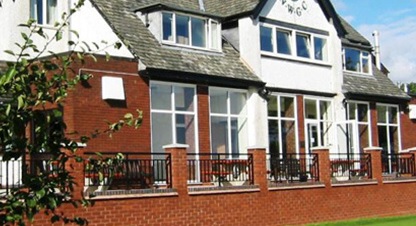 Revised plans for a large scale housing development on the site of a former Birmingham golf club look set to be rejected.
Bloor Homes wants to build hundreds of new houses on the North Worcestershire Golf Club.
The revised scheme involves reducing the maximum number of dwellings on the site from 1,000 to 950 and reducing proposed development zones from 20ha to 19.4ha.
Bloor would also increase the amount of public open space from 9.73ha to 10.95ha and remove a proposed 3G sports pitch.
Provision for a new primary school has also been revised and proposes reducing the two-form facility to a one-form school but with a greater land provision to allow for expansion should it be required.
However, a report to Thursday's planning committee again recommends that the plans be refused.
It states the application site was specifically not allocated for new housing in the recently-adopted local plan.
Also, that it fails to pay sufficient regard to the loss of ecological, arboreal and landscape features.
The original plan, which proposed the construction of up to 1,000 new homes on the site, was withdrawn earlier this year – planning officers from Birmingham City Council had recommended the scheme be rejected.
The original proposals involved the demolition of the former club house and the construction of up to 1,000 new homes, together with new public open space, a primary school, multi-use community hub, new access points and associated infrastructure.
However, the scheme attracted widespread opposition for its size, impact on local infrastructure and schools, loss of open space and a likely increase in traffic volumes.
The housebuilder had offered to create 9.73ha of new public open space to compensate for the loss of a large amenity space. An ecology park would have included new wetland areas, grassland, woodland and informal recreation space.
An all-weather artificial sports pitch and equipped children's play areas were also offered as part of the scheme, although this was criticised as being inadequate in terms of the amenity being lost to the homes.
Bloor had also pledged space for a two-form primary school to help ease the burden on surrounding schools, while the separate community hub could accommodate a church, meeting rooms, GP surgery and changing facilities for the sports pitch.
The 32.35ha site, bounded by Frankley Beeches Road, Hanging Lane, Elan Road, Josiah Road and Tessall Lane, closed in March 2016.