New chair for West Midlands Growth Company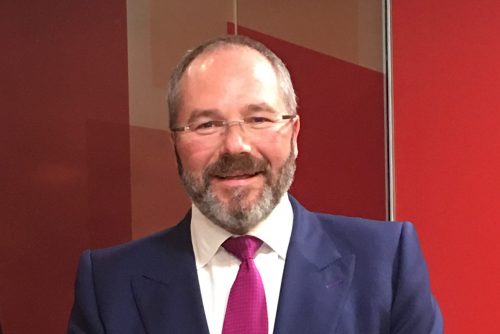 The West Midlands Growth Company (WMGC) has appointed Matt Hammond, currently regional chairman of PwC, as its new chairman.
He succeeds Paul Kehoe CBE, the former chief executive of Birmingham Airport.
Hammond was chosen for the unpaid role after an "open and competitive" recruitment process handled by an external recruitment agency. He has mostly worked in the Midlands since 2005, apart from a brief spell as regional chairman in the West and Wales region, and became PwC's Midlands regional chairman in September 2016.
The chief executive of the WMGC, Neil Rami, said: "Matthew does an exceptional job at leading PwC's regional presence, and will bring with him a wealth of expertise that will ensure the WMCG remains a forward thinking, goal orientated and competitive organisation.
"As the company evolves, it is vital that public and private sector knowledge is combined to create the best possible service not only for our network of shareholders and clients, but for the people of the West Midlands."
The WMGC was formed last year as an expanded replacement for Marketing Birmingham, putting it in line with the geographic footprint of the metro mayor and the West Midlands Combined Authority (WMCA).
It objectives are aligned to the strategic economic plan of the WMCA, a body which is chaired by mayor Andy Street.
The West Midlands Growth Company is based in Baskerville House, in Birmingham's Centenary Square, and next year it will be getting PwC as its neighbour.
The professional services firm has taken all of the office space at 1 Chamberlain Square, the first building to be developed in the Paradise scheme.
Hammond, whose time in the role is open-ended, said: "I have watched with great interest at how the team have contributed to the transformation of the region by successfully attracting investment and tourism to create a more self-assured, prosperous and collaborative West Midlands.
"I look forward to supporting the organisation on the next phase of its journey, as it strives to become the leading regional investment promotion agency, unlocking potential for the West Midlands and the UK."