£18m extension to Birmingham Business School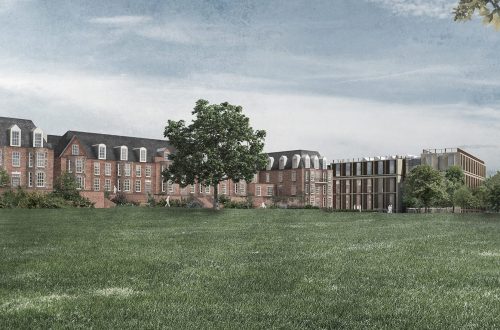 The University of Birmingham has appointed Morgan Sindall to build an extension to its Business School at a cost of £18m.
Morgan Sindall was awarded the contract through the Constructing West Midlands Framework (CWMF), which they have been a member of since 2011.
This is the second significant contract that Morgan Sindall has got from the University in recent years. They were awarded the contract to build the Collaborative Teaching Laboratory (CLT) for £40m, which will be completed later this month.
Morgan Sindall's area director in the Midlands, Richard Fielding, said: "We are committed to building longstanding and collaborative relationships with our customers – and the framework procurement route undoubtedly facilitates that. We are well versed in working on live university campuses, and constructing sympathetic extensions to listed buildings. As such, this project is a perfect fit for us, and I look forward to seeing it develop."
The Business School extension will add a four-storey, 34,000 sq ft building, connected to the Grade II-listed University House, on Edgbaston Park Road. The addition of this Grade A office space will allow the 105 Business School staff to be located on one site, rather than across five different buildings as they are at present.
The design of the new extension will comprise one building perpendicular to University House, connected by a 8.5 metre wide flat roof. The second phase of the development will be built at a 30-degree angle to the first building. When completed, the extension will have extensive glazed partitions throughout, along with a spacious atrium, and triple height ceilings.
This latest development is part of the University of Birmingham's investment of more than £800m to transform its campus between 2016-2026, with a series of projects designed to benefit students, staff and the local community.