Carillion collapse exposed 'fundamental flaws' in outsourcing approach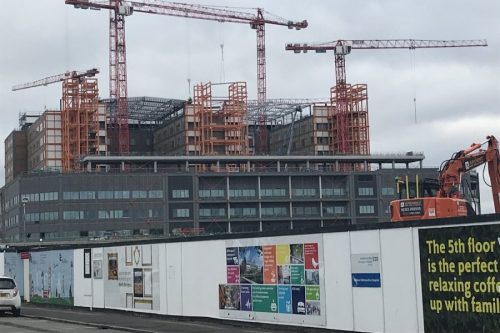 X

Register for free to receive latest news stories direct to your inbox
Register
The collapse of construction giant Carillion had exposed "fundamental flaws" in the outsourcing process, a committee of MPs have said.
The government is prioritising cost over quality when outsourcing public sector contracts, leading to worse services, a damning report by the Commons Public Administration and Constitutional Affairs Committee has revealed.
When Carillion failed in January, it had 420 UK public sector contracts, including the 669-bed Midland Met Hospital.
MPs said its collapse had "badly shaken public confidence in outsourcing".
"Ultimately, this has led to worse public services as companies have been sent a clear signal that cost, rather than quality of services, is the government's consistent priority."
The government has had to renegotiate more than "120m of contracts since the beginning of 2016 to make sure that the public services provided continued.
The report also found that the government was unable to provide "significant evidence" for its key claim for outsourcing, that it provides "better services for less public money".
The MPs are now calling on the government to be more transparent about how it decides to outsource and award contracts.
Chair of PACAC, Sir Bernard Jenkin, said: "It is staggering that the government has attempted to push risks that it does not understand onto contractors, and has so misunderstood its costs. It has accepted bids below what it costs to provide the service, so that the contract has had to be renegotiated. The Carillion crisis itself was well-managed, but it could happen again unless lessons are learned about risk and contract management and the strengths and weaknesses of the sector.
"Public trust requires that outsourcing better reflects public service values. The government must use this moment as an opportunity to learn how to effectively manage its contracts and relationship with the market."