In Brief: Chamber announces MIPIM mission; Sweet success for Brindleyplace; and more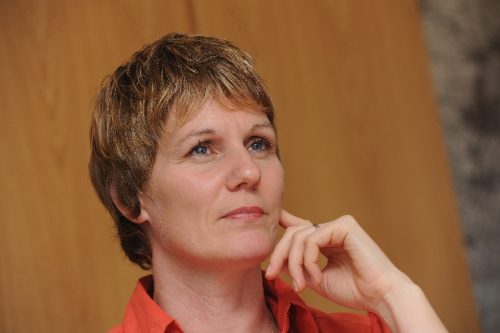 The Coventry and Warwickshire Chamber of Commerce has signed up to be part of the regional delegation that will head to Cannes for the world's biggest property and investment event.
The Chamber attended MIPIM with the Coventry and Warwickshire MIPIM Partnership in 2018 and will return this year for the 30th anniversary of the show to help promote the region to potential investors across the globe.
Louise Bennett, chief executive of the Coventry and Warwickshire Chamber of Commerce, said: "MIPIM takes place just a couple of weeks before we officially leave the EU so it's vitally important that we, as a region, go out there and tell a world of investors that we are well and truly open for business.
"We are still some way off knowing what the final outcome will be. As a Chamber, we've worked hard to keep members informed and up-to-date with any new developments as well as providing information on what they can do to be prepared for any outcome.
"But we cannot wait for a political settlement to tell our story to the world – that Coventry and Warwickshire is in a very positive position and we want to attract investment to our region to take advantage of some of the incredible opportunities we have as a region.
"As well as being in a good place economically, we are European City of Sport in 2019, UK City of Culture in 2021 and then have the Commonwealth Games coming to the wider region in 2022.
"So it's a perfect time to really promote and 'sell' the region to drive investment and create more jobs for Coventry and Warwickshire."
:::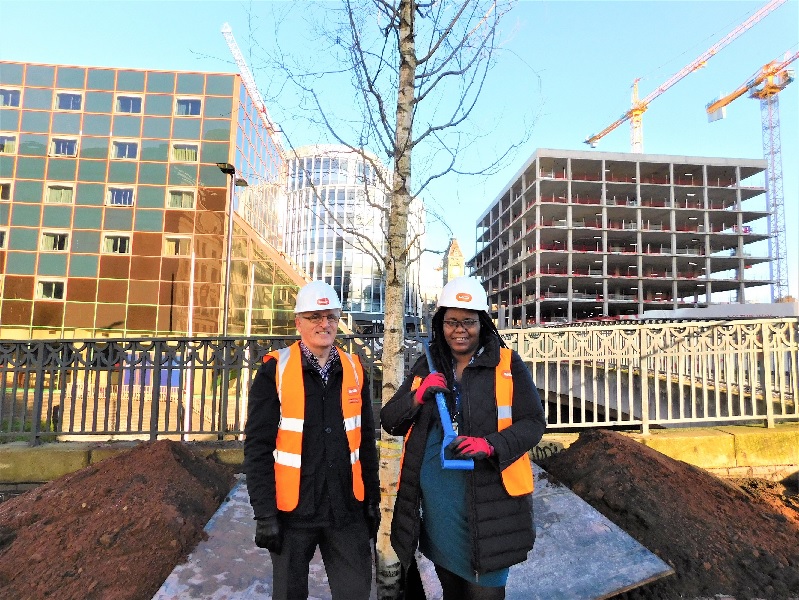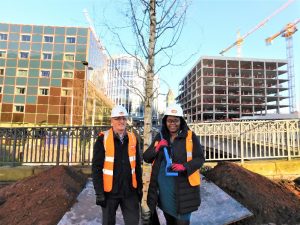 The redevelopment of Birmingham's Centenary Square reached a leafy milestone as work began to plant the first of the site's trees.
More than 50 trees will be planted over the next few months.
The first of the trees have been planted close to Centenary Way, near the Hall of Memory and Baskerville House, with the remainder being planted in phases.
Cllr Sharon Thompson, cabinet member for homes and neighbourhoods at Birmingham City Council, said: "The transformation of Centenary Square into a world-class public space for Birmingham is progressing well, and it was a privilege to be involved in putting one of the first trees into place."
Chris Hall, interim deputy chief executive at Acivico, the delivery team acting as project manager on behalf of Birmingham City Council, said: "Centenary Square has always been one of the most well-known parts of Birmingham city centre, which is why we are so excited about helping to create what will become an iconic space for the public to enjoy."
The redevelopment of Centenary Square is being delivered for Birmingham City Council by Bouygues UK.
:::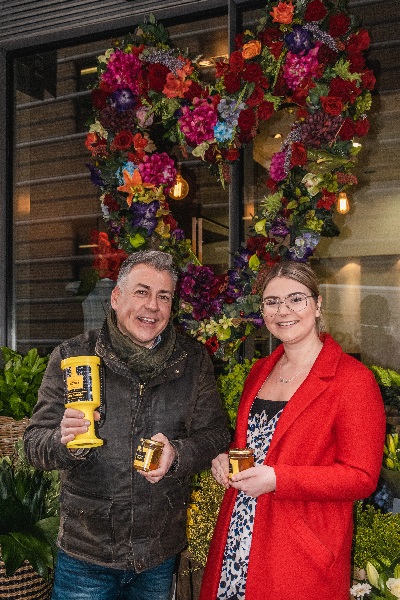 Brindleyplace is a hive of activity after announcing the launch of its first branded honey to raise money for a local homeless charity.
Concerns over the declining numbers of bees in Britain has led to a growing demand for businesses to help bring more bees to urban areas and boost effective pollination in cities.
In summer 2017, Brindleyplace installed rooftop hives at 3 Brindleyplace, providing a home to more than 80,000 honey bees.
The first batch of urban 'Brindleyplace Honey' is now on sale at Brunswick Street-based florists, Ethos. The honey has a minimum donation of £5 required per jar, with all proceeds going to Birmingham-based homeless charity, SIFA Fireside.
Lydia Collins, who works for the landlord's managing agent and oversees the project, said: "The installation of these hives was a fantastic way to demonstrate our support for the local environment, and help towards combating the decline in bee populations. Bees are intrinsic in supporting the food chain, with around one third of the foods we regularly eat reliant on pollination from bees.
"We have a limited number of jars for sale, and with the next batch not due until September, pick up a jar of our 100% local city centre honey quick before it goes."