£3m fund launched to boost region's automotive supply chain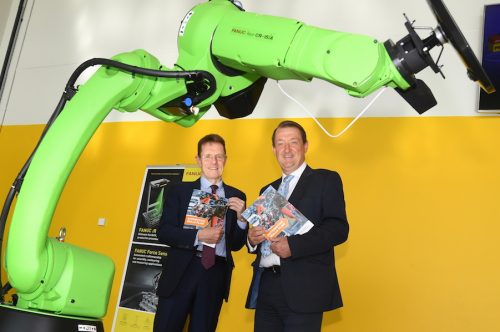 The West Midlands Combined Authority (WMCA) has launched its first Automotive Skills Plan alongside a £3m skills boost for the region's automotive supply chain businesses.
It said this would help the 1,100 automotive businesses in the West Midlands, which contribute £3.2bn to the regional economy and employ 46,000 staff.
The WMCA said it wants to ensure the region's automotive businesses "remain competitive, are ready to adopt emerging new technologies, and have the chance to upskill and reskill staff to help attract investment".
The launch of the Automotive Skills Plan follows Jaguar Land Rover's plans to produce a new line of electric vehicles in the West Midlands – safeguarding thousands of jobs.
Andy Street, the Mayor of the West Midlands, said: "The automotive industry is incredibly important to the West Midlands, and the businesses working here employ 28% of the UK's overall automotive sector.
"We are, as JLR proved with its Castle Bromwich commitment, the country's premier car manufacturing region."
The £3m training fund has come from the 'Beat the Bots' digital retraining fund and £126m adult education budget, devolved from central government to the WMCA for the first time for the 2019/20 academic year.
The WMCA says the automotive skills fund will be used to provide training for new automotive staff, and to help re-train existing skilled workers in the supply chain.