Medical company raises £38m for 'life-changing' dialysis technology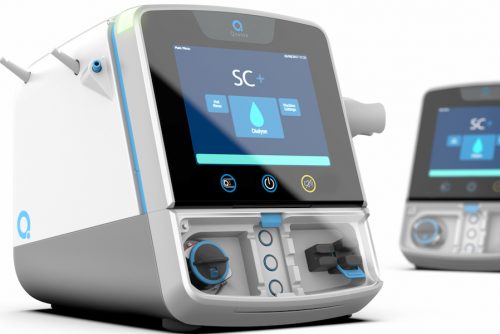 Alcester-based Quanta Dialysis Technologies, which is developing a personal haemodialysis system for patient use in the clinic and the home, has raised £38m.
The portable (37cm by 45cm) device will be launched to commercial users in the UK later this year and will allow patients to medicate from home and not rely on surgery opening times.
Using an intuitive touch-screen interface, patients and carers will be able to confidently set up and operate the SC+ with ease.
Quanta said the devise is easy to use with a touchscreen and "drop-in" cartridge that requires no pre-mixing of solutions.
The funding was led by a Swiss private family in combination with btov Partners and co-led by Wellington Partners and Seroba Life Sciences.
John E Milad, Chief Executive Officer of Quanta, said: "This is an exciting time for Quanta and a pivotal moment as we prepare to launch our updated SC+ personal haemodialysis system to our first commercial users in the UK later this year.
"We are grateful for this support from both new and existing investors, who share our vision to help more dialysis patients take greater control of their lives, both in the UK and beyond."
There are Approximately 3.5m people around the world require dialysis treatment and Quanta said with its dialysis system it is "ideally positioned to harness these industry trends".
Quanta is an offshoot of engineering company IMI and was created in 2008 following the transference of technology used to mix soft drinks being applied to blood dialysis.
Christian Schütz, Partner at btov Partners on behalf of the lead investors, said: "There are approximately 3.5 million dialysis patients globally and there has been very little innovation over the years. We are confident that SC+ will provide a much-needed solution to help health systems deliver better value for money whilst at the same time improving patients' lives."
Quanta now plans to ask for permission to launch the SC+ in the US this year.