Forever 21's UK stores to launch £30m closing down sale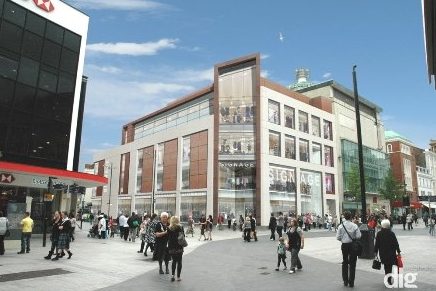 Administrators from RSM have confirmed that Forever 21's three UK stores will immediately commence a major £30m stock clearance sale.
Damian Webb and Allan Kelly of RSM Restructuring Advisory were appointed as joint administrators of Forever 21 UK Ltd on September 30, after the parent company in the US filed for Chapter 11 bankruptcy.
Damian Webb, a retail restructuring partner at RSM UK said: "The decision by Forever 21 to file for Chapter 11 bankruptcy in the US has regrettably led to the UK company being placed into administration.
"Despite the parent company's financial difficulties across its worldwide estate, the Forever 21 brand has remained very popular with shoppers, and we are anticipating huge interest in this closing down sale.
"Visitors to Forever 21's UK stores in London, Liverpool and Birmingham can expect to see some very attractive prices from the outset."
Seasonal stock is currently been delivered and stock will be replenished throughout the winding-down period with new lines added frequently.
RSM's specialist retail restructuring team has recently advised on a number of retail restructurings including the CVAs of Abokado, Aldo UK and Thomas Sabo.
California-based Forever 21 announced plans on September 30 to exit most international locations in Asia and Europe, although it said it would continue to operate in Mexico and Latin America.
It expects to close up to 350 stores worldwide.
Chapter 11 protection postpones a US company's obligations to its creditors, giving it time to reorganise its debts or sell parts of the business.
Forever 21 expects to have between 450 and 500 stores globally after this process, down from around 800 currently in operation.