Dishoom postpones Paradise opening date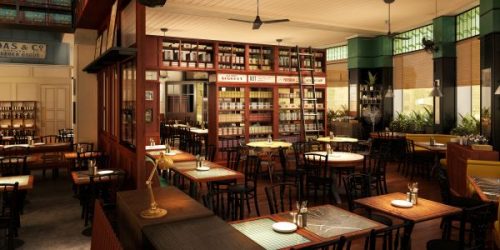 Indian restaurant Dishoom has postponed its opening date at Paradise Birmingham.
The restaurant was due to open on April 1 in a 7,606 sq ft space at the front of One Chamberlain Square, overlooking the new public spaces and Congreve Street. Dishoom Birmingham is the team's eighth Bombay café.
However, due to the coronavirus epidemic, both the opening party on March 31 and the official opening have been put back to an unspecified date.
A statement from Dishoom said: "It was with heavy hearts that we made the difficult decision to postpone the launch of Dishoom Birmingham. In light of the escalating public health crisis, which is affecting everyone's lives more acutely by the day, we feel that this is the right thing to do.
"As such, the doors to our most-cherished new home will remain closed to diners for the time being, and we will also be postponing the launch party on 31st March.
"It's going to take some doing and a fair wind behind us, but we'll be make it through this. And, when we do, we'll look forward to welcoming you to our new home with very big smiles, pots of chai and enormous warmth.
"We'll be in touch with updates, and in the meantime we sincerely wish you and your loved ones the best health and much happiness for the coming months."