Coronavirus update: the latest news from West Midlands businesses
Jaguar Land Rover is continuing its efforts to support the fight against coronavirus by providing an additional 150 vehicles globally, taking the number supplied to frontline services to 308.
The move includes supplying 308 vehicles now deployed globally to support emergency response organisations, including the Red Cross.
Some 14 Jaguar and Land Rover vehicles being used by West Midlands Ambulance Service University NHS Foundation Trust to test staff isolating with coronavirus symptoms. Testing allows the service to support staff with the virus and enables those fit and healthy to return to frontline duties.
Land Rover Discoverys have also been provided to Prometheus Medical UK to support home testing for coronavirus on behalf of the British Heath Authority.
Meanwhile, Jaguar Land Rover has started production and delivery of NHS-approved protective visors with the ambition to produce 5,000 a week in the UK. The manufacturer is now producing protective visors in Itatiaia, its Rio de Janeiro facility, to support local health workers.
Employees at Solihull have given £17,000 to help local charities cope with coronavirus. Donations will support the NSPCC's Childline and Age UK, helping thousands of vulnerable children and elderly people across the UK.
---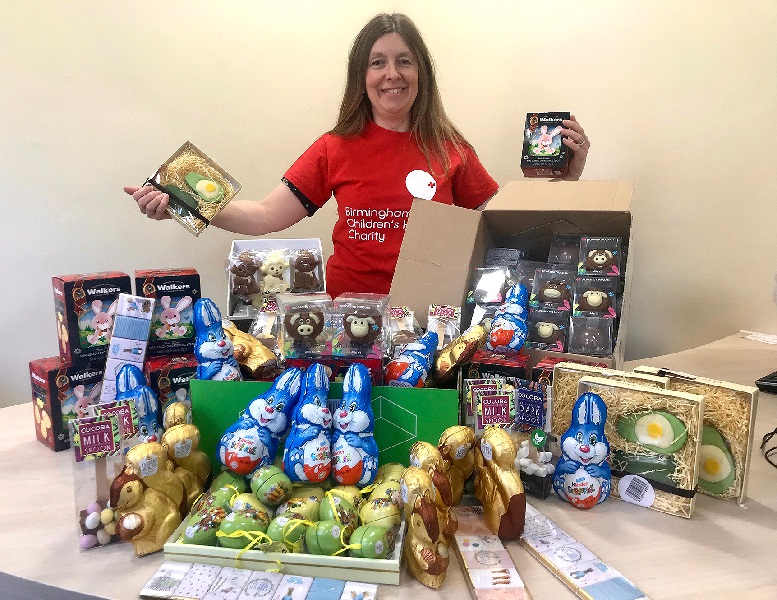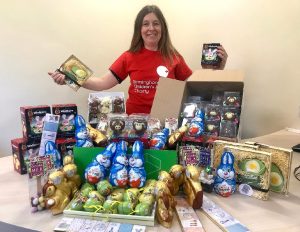 Retail BID Birmingham has been working with its member businesses to say a big thank-you to the NHS heroes of Birmingham Women's and Children's Foundation Trust by donating over 1,500 Easter eggs to doctors, nurses and support staff.
City centre stores Debenhams and Selfridges have donated the treats as a morale boost for medics at the forefront of the fight against COVID-19.
John Lewis has also donated hundreds of items of cosmetics and hand creams for NHS workers whose skin may be suffering from increased sanitary routines.
Retail BID's city centre security patrol teams are now including the Children's Hospital and surrounding areas in their patrol area to help NHS staff get to and from work safely and the BID is lighting the trees blue along New Street, High Street and Lower Temple Street every Thursday evening to join the nation's #clapforourcarers show of appreciation for the NHS.
Louise McCathie, director of fundraising at Birmingham Women's and Children's Hospitals Charity, said: "What a fantastic surprise for our wonderful colleagues. I am in absolute awe of our amazing staff members, who are currently going beyond the call of duty to care for and protect some of the most vulnerable members of society.
"We're so thankful to the team at Retail BID Birmingham for organising this gift, and of course to Selfridges and Debenhams for donating the Easter eggs. They will give the NHS heroes at our hospitals just the boost they need."
Michael Weber, director of food at Selfridges, said: "During this uncertain time, we are seeking to support the charities and medical professionals whose heroic efforts are helping our communities deal with the effects of coronavirus. We hope these small gestures help to brighten up the days of those working so hard to help those in need."
Retail BID manager Steve Hewlett added: "The retailers were really keen to support the staff at Birmingham Women's and Children's Hospitals at such a difficult time and I'm glad the Retail BID team were able to play their part to help make this happen. It's just a small token of our gratitude to all of the hard working staff at both hospitals."
---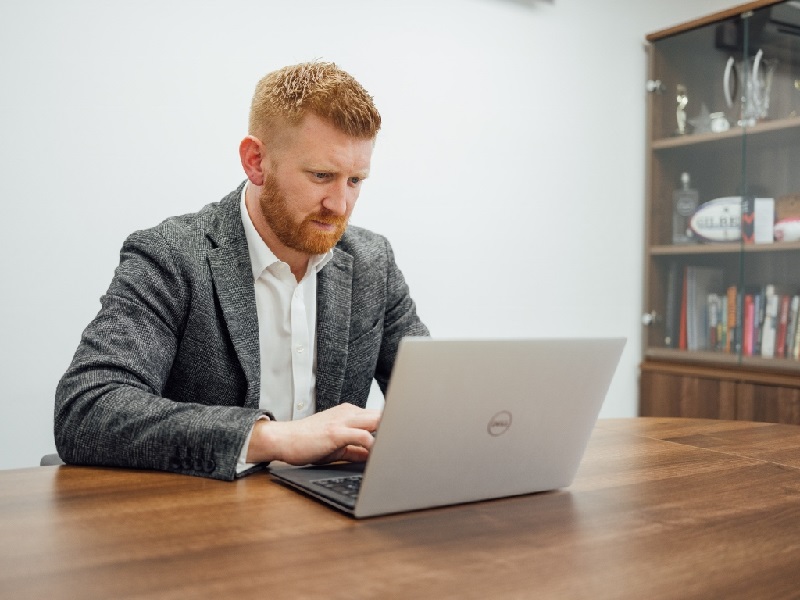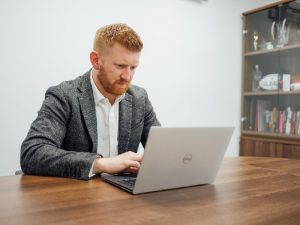 Locked in with… Matt Nicol, of property agents Nicol & Co
Matt Nicol is managing director of Nicol & Co, property agents with offices in Droitwich and Worcester.
Who are you locked in with? My wife and two children.
How has the lockdown and working from home been for you so far? It has been great. We've had to adapt our routines slightly but the kids probably enjoy seeing me more than ever!
What has been the best thing about staying in? The way it makes you approach your business. We got through the panic stage very quickly and had good time to prepare – that infrastructure and "game plan" is now paying dividends.
And what have you missed the most? Seeing the staff, virtual isn't quite the same. We have some clever plans around this – elevenses "check-in", two fitness sessions a week, Friday BYOB (zoom drink at the end of the day).
What previously essential thing have you realised it not actually essential? Paper! I think this is a big step to us going paperless which will have a positive knock on to the environment.
What are the changes you have made that you plan on continuing when restrictions are lifted? The increased number of videos we are producing for our clients. Bite size videos dissecting the information provided by the government. These have been really well received, and even if they can't be shot in our own studio they are still having the same impact.
Have you made any progress on any of your bucket list items? Tricky when it isn't recommended to leave the house, I have been out running with a focus on PBs – now ran 5 PBs between 5km up to half marathon.
What is the first thing you will do when isolation ends? Throw a big work BBQ – they've been amazing throughout this process.