Black Country becomes world-recognised UNESCO geopark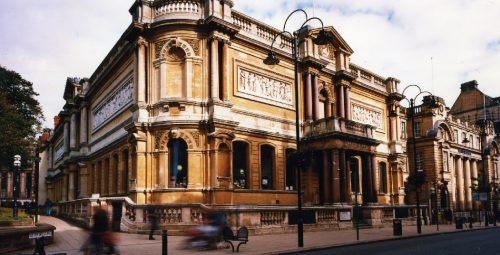 The Black Country has officially become a "world-famous" UNESCO Global Geopark.
After submitting its final stage of the application to UNESCO last year, the Black Country Geopark project group has been waiting to hear whether it would be successful.
Today, more than 10 years since the project was first discussed it has become a reality.
UNESCO has confirmed that the Black Country has been welcomed into the network of Global Geoparks as a place with "internationally important geology", and means it is now on a par with UNESCO Global Geoparks in countries stretching from Brazil to Canada and Iceland to Tanzania.
Wolverhampton Geopark sites include Wolverhampton Art Gallery, Bantock House, Northycote Farm, Wightwick Manor, Smestow Valley and West Park.
Geopark status recognises the many world-class natural and important cultural features in the Black Country and how they come to tell the story of the landscape and the people that live within it.
In the case of the Black Country, the significant part it played in the industrial revolution has been at the heart of the bid. More than 40 varied geosites have been selected so far within the geopark that tell its story as a special landscape but more will be added as the Geopark develops.
Other geosites include Dudley Museums, Wrens Nest National Nature Reserve, Sandwell Valley, Red House Glass Cone and Walsall Arboretum.
Cllr Stephen Simkins, City of Wolverhampton cabinet member for city economy, said: "We are absolutely delighted to be a part of the UNESCO Global Geopark and get Wolverhampton and its hidden gems on the international map.
"We have six geosites across the city, both man-made and natural wonders to explore, and with the UNESCO status, our city's geosites will be worldwide attractions for all to enjoy."
Chris Handy, deputy chair and place lead for Black Country Local Enterprise Partnership, said: "This is fantastic news for the whole Black Country and for all the partners who have worked so hard to achieve this UNESCO status.
"We've long known that the Black Country is home to world-class sites of geological importance, sites that have played a key role in shaping our area both in terms of the places and the people. This news comes at a difficult time in the Black Country's history and beckons great times ahead, we look forward to working together to share and celebrate our Geopark with both the people of the Black Country but also the people we hope it will encourage to visit."
Key partners involved in the geopark include Natural England, the Canal and River Trust, the Wildlife Trust For Birmingham and the Black Country, the Black Country Consortium and the Black Country Local Enterprise Partnership.