People: Lawyer moves from Squire Patton Boggs to gunnercooke; Overbury gears up for regional growth; and more
Birmingham-based Helen Miles, a lading pensions lawyer, has joined gunnercooke as a partner in its now six-strong specialist pensions team.
Miles, who is also chair of the NHS Pensions Board, has more than 25 years wide-ranging experience in the sector dealing with all aspects of pensions legal advice to trustees and corporates.
During her career she has advised a variety of pension schemes and projects – including multi-billion scheme mergers and demergers; advice on liability management projects, buy-ins and buy-outs, and dealings with The Pensions Regulator.
In 2018, she was an expert witness to the Parliamentary Work & Pensions Select Committee. She was appointed chair of the NHS Pensions Board by the Secretary of State for Health and Social Care in 2019.  The statutory body is responsible for governance of the NHS Pension Scheme, which has over 3 million members.
Miles said: "Having worked at partner level in two major international law firms, I wanted to move somewhere that would allow me to continue my expert practice whilst staying close to clients – it's the relationship with my clients that really motivates me as a lawyer.
"gunnercooke's flexible model has great appeal, and several long-standing clients recognised quickly how it fits my style of working with them.  It not only facilitates closeness to my clients, but it also gives me the freedom to develop my role with the NHS Pensions Board, and other board appointments I hold, including pension scheme trusteeship.
"There are now six pensions specialists across the gunnercooke team, all of whom I know and greatly respect.  Together we make a formidable team that can make a real difference to clients as they grapple with the many challenges and responsibilities of this important area."
gunnercooke co-founder Sarah Goulbourne said: "Helen's decision to join us is a major coup for the firm and shows the appeal of our unique model, which allows experienced lawyers at the top of their game to take control of their own careers and work in a more satisfying way.
"While our model is almost ten years old, it feels very much of the moment in a post-coronavirus world; we are currently seeing record numbers of enquiries from lawyers looking to rebalance their lives and their careers."
Other pensions specialists at gunnercooke are Adam Bushby, Ginevra Gattrell, Wyn Derbyshire, Martin Scott and Suresh Bhatt.
:::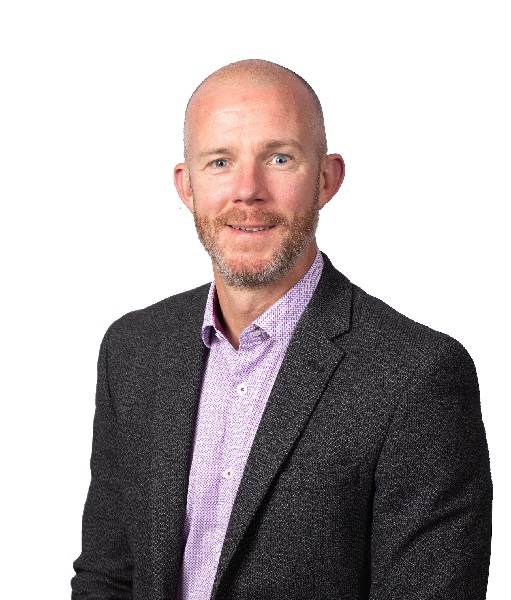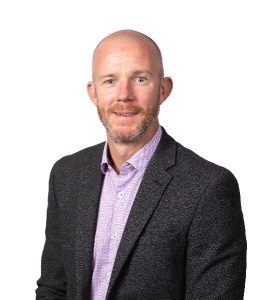 Office fit out and refurbishment firm Overbury has announced the appointment of a new business development manager to its expanding operations in the Midlands and East Anglia.
Ben Burton has joined Overbury's Birmingham-based sales team as one of several new recruits as the contractor meets the demands of a growing portfolio of regional clients.
He will work alongside Overbury colleagues, Danny Parmar, Michele Clifton and Penelope Mitchell, as part of a larger front-end sales team with responsibility for the regional growth of the business.
Burton brings more than two decades of commercial property experience to the role at a senior management level.
He said: "I'm delighted to have joined such a dynamic and talented team. Overbury has built a strong reputation for delivering first class fit out and refurbishment projects across the region. There is a real hunger to continue the growth and development of the business in the Midlands and East Anglia, where there are many opportunities to work with new and existing clients in the office and education sectors. I'm incredibly excited to be part of it."
:::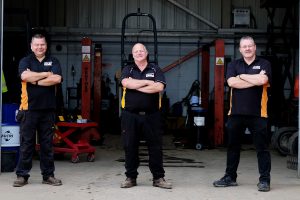 The directors of Coventry-based Clements Plant & Access Hire have promoted works manager Paul Dixon to the newly created position of operations director.
Dixon started with the company in 1974 straight from school. He undertook an HGV apprenticeship and worked as an HGV Mechanic, Plant Fitter, Mobile Service Engineer and since 2007 as Works Manager. In addition he is also a qualified HGV driver and PAL certified machine operator.
Clements chairman Jim Longstaff stated "In these uncertain times we have massively benefited from Paul's work ethic and commitment and during the Covid-19 lockdown he volunteered to drive an HGV as part of our skeleton team to keep our key clients going, which is testament to the man and his directorship is richly deserved."