City briefs: Big losses at Meggitt; Halfords benefits from staycations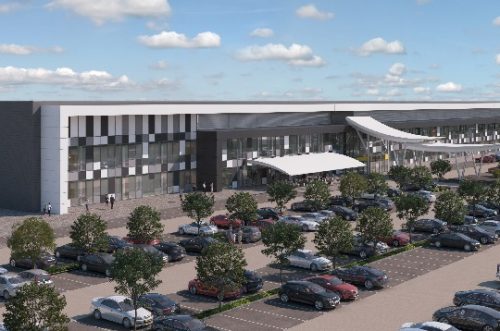 Revenue at engineering giant Meggitt fell by 14% to £917m in the first half of 2020, while the firm made a huge loss of £368m over the period, the company reported this morning (September 8).
The firm said its performance reflects the "unprecedented impact" of COVID-19 on the civil aerospace sector. However, revenue was slightly ahead of guidance in July 2 trading update.
Tony Wood, chief executive, said: "We had a very challenging second quarter in which we acted fast, executed well operationally and took action to position the Group for the recovery in civil aerospace. Our first half performance was impacted by the ongoing effects of COVID-19 in our civil aerospace business driven by the unprecedented reduction in global air traffic activity. Our defence business continued to perform strongly and represented 43% of the Group's revenue in the period. Overall, we made very good progress on those elements within our control, including our targeted cost and cash preservation actions as well as resizing the Group as we look ahead to 2021. Despite the disruption caused by COVID-19, we have continued to execute against our strategic priorities and these remain our focus for the second half.
"We are still working through a difficult and uncertain COVID-19 environment, and while it's too early to precisely predict the trajectory of the return to prior levels of activity in civil aerospace, we continue to focus on ensuring that the business is well positioned to benefit from the recovery Based on the effective actions we've taken to strengthen liquidity and the resilience of the Group, underpinned by our diverse end market exposure and strong market positions, we believe we are well placed to benefit from the recovery and to continue the transformation of Meggitt to deliver long-term, profitable growth."
Halfords has reported strong trading for the 20 weeks to 21 August, with sales up 5% on the same period in 2019.
The company says it has benefitted from a larger cycling market and a positive impact from the current staycation trend, it's new digital offering and increasing scale in its motoring services business.
Graham Stapleton, chief executive, said: "We are pleased to have delivered a strong trading performance during the period. We have been able to move quickly in order to capitalise on the continued strong demand for cycling products, with sales of electric bikes and scooters up 230% year-on-year, while cycling services have been boosted by our free 32-point bike check and the Government's Fix your Bike Voucher scheme. We have also seen a return to growth in our motoring business, driven by an increase in car journeys and by a high level of demand for staycation-related products such as roof bars and roof boxes.
"It has been especially encouraging to see our investments in key strategic initiatives both drive, and enable, such a resilient performance, allowing us to capitalise on favourable market shifts. In the last 12 months we have tripled our investment in the ongoing development of our web platform to enable a dramatic shift to online ordering, with sales up +160% year-on-year and representing 54% of total revenue in the period. We have also reaped the benefits in motoring services of a more scaled operation, a Group web platform, a best-in-class digital operating model in our garages and a new media campaign to raise awareness of our unique proposition. And our strategic focus on B2B channels continues to drive strong double-digit growth."