The mental health and productivity programme that wants to create a thriving Midlands
Economic success is dependent on workforce productivity, and especially the health and wellbeing of employees.
The financial loss due to reduced workforce productivity runs deeper than meets the eye. A report from Deloitte suggests the cost of mental ill health for employers it up to £45 billion a year.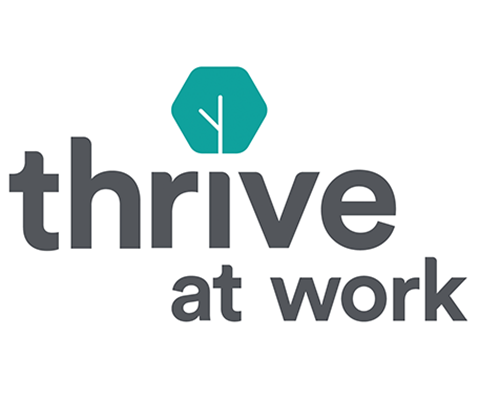 Presenteeism is a big factor on our region's mental health. This is when employees come to work even when they're unwell. Presenteeism contributes to an estimated £29 billion in costs to employers.
As we navigate the challenges caused by Covid-19, it is becoming clearer that looking after the physical and mental health of our workforce is more important now than ever.
The Mental Health and Productivity Pilot
The Mental Health and Productivity Pilot (MHPP) is a three-year programme funded by the Midlands Engine. It has been set up to improve the regional economy by bridging the gap between workforce productivity and mental health. Thrive at Work, a workplace wellbeing programme free for businesses in the Midlands, is one of the projects piloted by MHPP to do just this.
MHPP is a partnership bringing together expert knowledge from some of the region's leading universities (Birmingham, Coventry, Warwick, Derby, Loughborough, Lincoln), the mental health charity Mind, Public Health England, NHS Trusts, and local authorities. The programme also involves many businesses and membership organisations to help shape the piloted projects. The result from this is an evidence-informed, cost-effective and sturdy resource for business.
Thrive at Work underpins many of the resources and findings from projects commissioned by MHPP. The practical framework provides guidance, support and effective techniques to help keep employees

motivated and healthy.
The workplace response to Covid-19
Lockdown has forced unprecedented changes to work practices. Employees have new working environments whilst taking on extra workloads. Employers now need to navigate a balance between ensuring productivity whilst supporting their employees.
MHPP works with initiatives that help businesses become better equipped to help their employees. For example, Mental Health First Aid and Every Mind Matters provide information to help staff administer self-care or care for others.
Loughborough University has created a new toolkit that offers free support to help businesses manage the return to work of employees on sick leave during the pandemic.
Dr Kate Godfree, from Loughborough University, says: "Employers may be experiencing higher numbers of long-term absence due to mental ill health, than before the pandemic. We are inviting Midlands based employers to join a research trial to use new toolkits for employers and employees to help improve return to work after sickness. Interested employers can contact K.Godfree@lboro.ac.uk for more information."
Other initiatives that help employers deal with mental health in the workplace also include the Mental Health at Work Commitment from Mind and the Mental Health at Work website.
Thrive at Work workplace wellbeing programme
As a result of the integrated partnership approach by MHPP, the Midlands have access to robust and research-driven resources. These resources enhance staff productivity levels and improve wellness of staff.
MHPP commissioned Thrive at Work as a culmination of these ideas and practices all the with the intentions of building a happier and more economically prosperous region.
Businesses that take up a programme like this can make improvements to their bottom line. This is achieved by improving workforce productivity and making savings from a reduction in sickness absences, presenteeism and staff turnover.
The Thrive at Work foundation level has recently been introduced specifically to help businesses as a result of the pandemic.
For more information or to sign up to Thrive at Work, the workplace wellbeing programme. Free for all businesses in the Midlands.
Email: thriveatwork@wmca.org.uk