Floating coffee shop opens at Birmingham's Port Loop
A floating outdoor coffee shop has opened at Port Loop, Birmingham's new island community being delivered by Places for People and Urban Splash.
Organised by CIVIC SQUARE, The Floating Front Room is operating from the Port Loop canal boat, with guest baristas and bakers serving takeaway coffees and cakes.
During the current lockdown, operating hours have been reduced to 10am – 1pm every Monday, Wednesday and Saturday.
Meanwhile, every Saturday CIVIC SQUARE will be working with EZoCycle to offer free bike checks and maintenance classes to anyone that visits The Floating Front Room.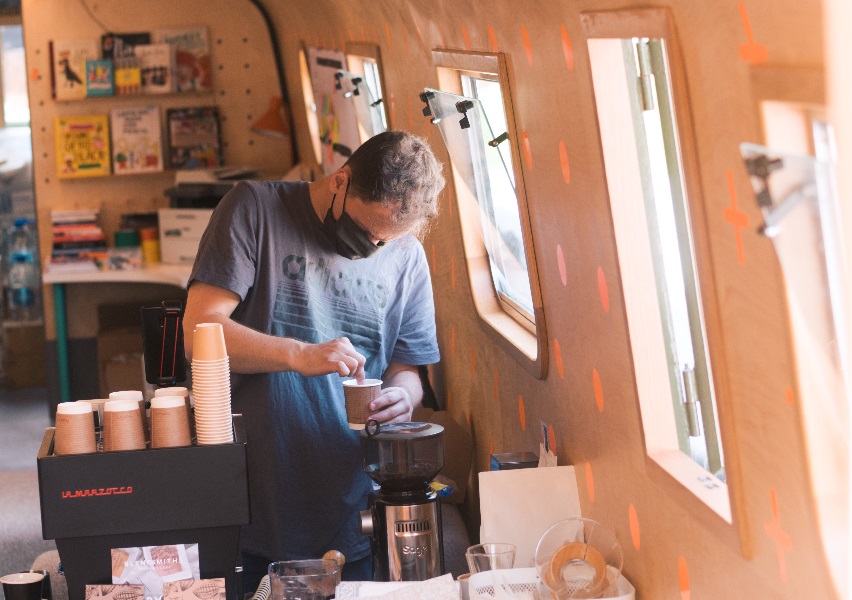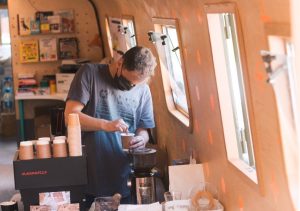 People can also participate in free taster canoeing lessons with Olympian, Andy Train, every Wednesday at Port Loop, encouraging more people to use the local waterways for recreation and travel.
Ad-hoc outdoor pop up shops – such as Back to Brum Books and Pedalling Pantry – will also be operating at The Floating Front Room on a regular basis.
Imandeep Kaur, co-founder of CIVIC SQUARE, said: "Our aim is to adapt the significance of the traditional front room into our neighbourhoods. The Floating Front Room allows us to bring new homeowners and the existing community around Port Loop together, providing an engaging, caring and collective space to socialise and connect over a cup of coffee and slice of cake; provided by the best baristas and bakers in the city."
Adam Willetts, project director for the Port Loop joint venture, said: "Port Loop isn't just a collection of houses, it's a new neighbourhood that will boast places to play, eat and work. The Floating Front Room by CIVIC SQUARE represents a significant milestone in building a mixed-use neighbourhood at Port Loop.
"This opening has been made even more special by the fact that CIVIC SQUARE made the decision to open during the current pandemic, incorporating social distancing and other safety procedures whilst creating a welcoming and engaging environment for residents and the local community to socialise and enjoy the green spaces on offer for everyone at Port Loop – something which is so important after months of lockdown and potential isolation for many. The Floating Front Room has already served hundreds of people and the feedback has been excellent. We are incredibly excited to be working with CIVIC SQUARE at Port Loop and look forward to what the future holds."