City's office market take-up plummets to eight-year low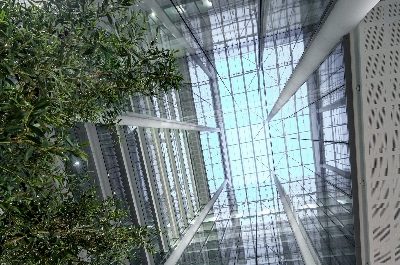 Birmingham's office market still has "strong fundamentals" despite the impact of Covid-19 which dragged it down to its worst performance since 2012.
Deals for 520,810 sq ft were transacted in 2020, but more than half of the floorspace was in BT's deal for 283,073 sq ft at Three Snowhill which was dated January 1.
Data from the Birmingham Office Market Forum (BOMF) showed only one other deal of more than 20,000 sq ft was agreed during the year – DWP taking 48,787 sq ft at B1 on Summerhill Road.
Volumes were also unsurprisingly down. The 50 deals compares with 116 last year, and the recent high of 139 in 2016.
But agents in the city remain optimistic that there is plenty of opportunity literally on the horizon.
A BOMF spokesperson said: "Birmingham's strong fundamentals remain with low levels of grade A supply and the delivery of the next generation of new build developments having completed at Three Snowhill and 2 Chamberlain Square, Paradise.
"2021 will also see the delivery of the much anticipated 103 Colmore Row. The first occupiers will start taking occupation as the year progresses and as restrictions are lifted."
The impact of the lockdowns is clear from the data. No deals were agreed between March 1 and May 21, and only three between October 10 and November 30 totalling 3,600 sq ft.
The fourth quarter saw just 40,398 sq ft transacted, the lowest single quarter since before the global recession of 2008-09. It is also the first time in that period the city has had three consecutive quarters record take-up of less than 100,000 sq ft.
The spokesperson added: "In a year where the market was dominated by pandemic restrictions and lockdowns, unsurprisingly Q4 was the lowest quarter of office take up.
"The period coincided with the 2nd lockdown and the city remaining in high tier restrictions throughout, tempering the increased office market activity seen in Q3 following the easing of the first lockdown. The 2020 total outcome of over 500,000 sq ft is therefore considered to be a respectable performance."
The 2020 total is the second-lowest of the last decade, with only 2012 having lower take-up. That year suffered from the absence of a big deal, with the largest single deal the 40,000 sq ft taken by law firm Shoosmiths.