£275m housing scheme given green light for third time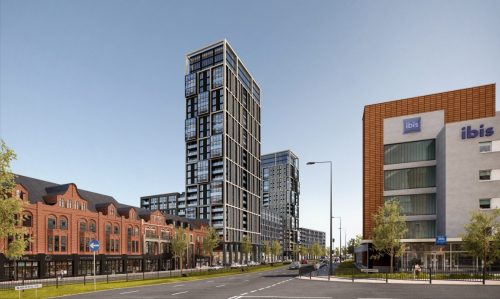 A landmark £275m plan for an urban village on the edge of Birmingham city centre has been voted through by the city council's planning committee for a third time after concerns from Benacre Properties and the Victorian Society, who asked for a further referral.
The proposals by Manchester-based MCR Property Group for Monaco House on Bristol Street include 11 apartment buildings between five- and ten-storeys in height alongside two towers of 26 and 29 storeys. Altogether, over 1,000 homes would be built.
The plans were first voted through by Birmingham City Council's planning committee in August 2018. Then, in July last year the proposed scheme was given the go-ahead again.
During the planning meeting on Thursday morning, councillor Gareth Moore said: "Very much a sense of deju vu with this application. It's certainly far from perfect, but it seems that the parties objecting are clutching at straws and hoping something will stick."